Mar. 23, 2016
March 15th, 2016, accompanied with warm spring wind and beautiful sunshine, Holland customer's PUREWOOL ceramic fiber blanket is delivered.
The specification ordered by Holland customer is 1260 PUREWOOL 7200x610x25mm, 128kg/m3; 14400x610x13mm, 128kg/m3; 3600x610x50mm, 128kg/m3.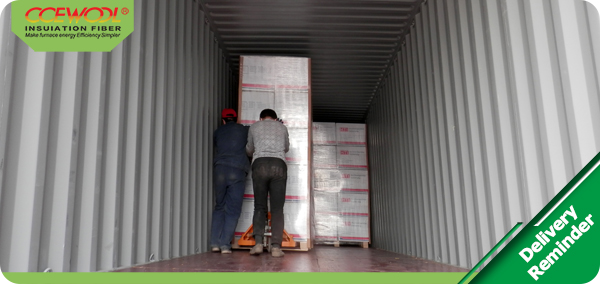 The products and package are strictly made according to customer's requirement. During loading, our workers handle the products with care and guarantee there is no bump to the products.
Self-owned raw material base, adopt alumina powder as PUREWOOL ceramic fiber blanket raw material.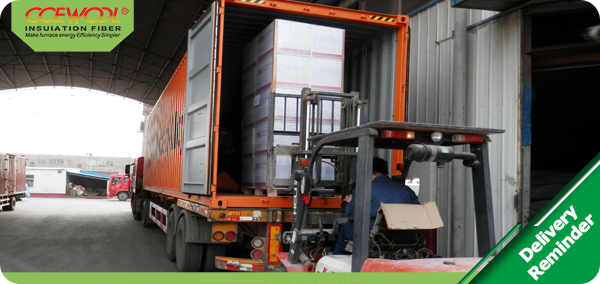 Therefore PUREWOOL ceramic fiber blanket with higher purity, lower shot content, better insulation effect and longer service life.PURE WOOL ceramic fiber blanket is produced with inside needle technology, this contributes to higher tensile strength and longer durability.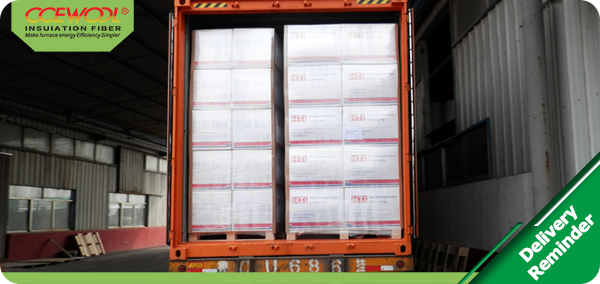 We can produce customized PUREWOOL ceramic fiber blanket with width ranges from 100-1220mm in the shape of sheet, roll, and strip.
This shipment is estimated to arrive on Arpil 23rd. Please prepare for collecting the goods.