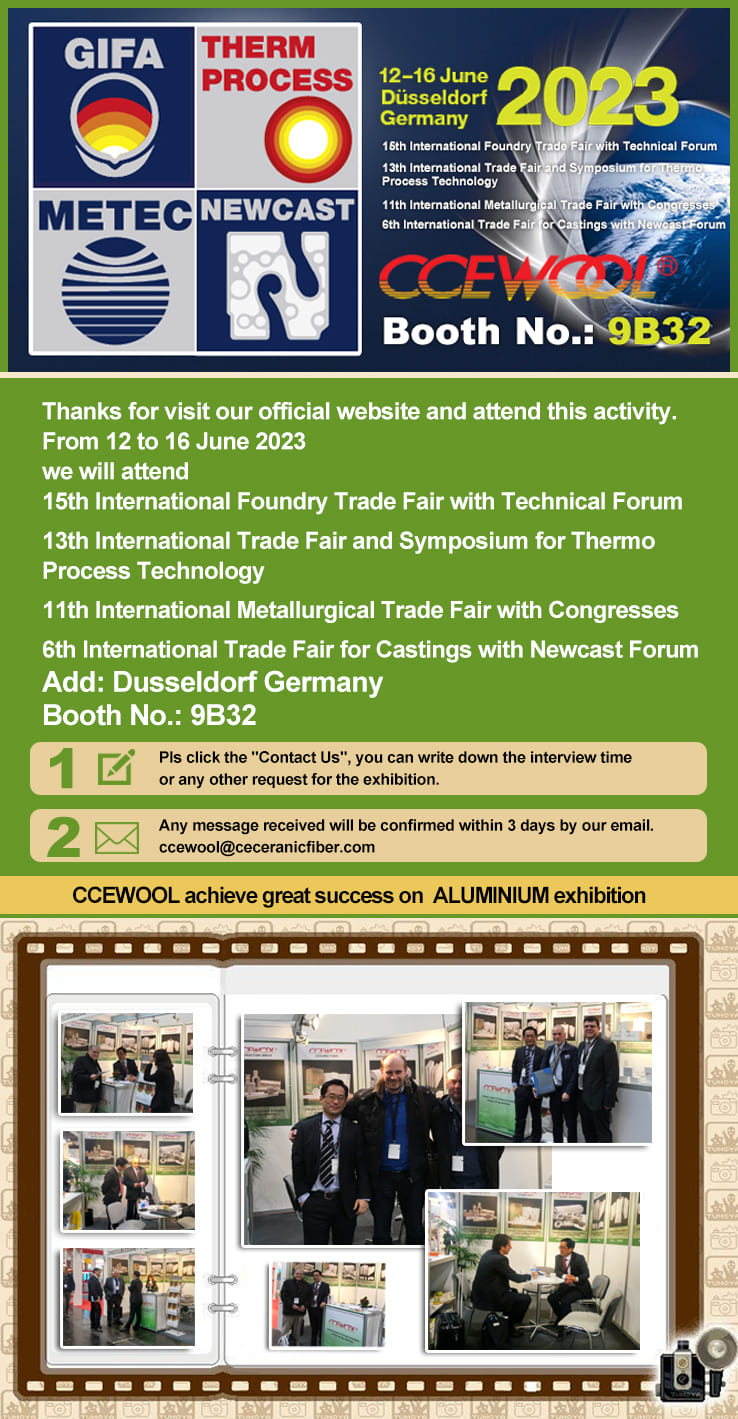 30th HEAT TREATING SOCIETY CONFERENCE & EXPOSITION
Booth No.: 2027
Time: Oct 15-17, 2019
Heat Treat 2019, the biennial show from the ASM Heat Treating Society, is considered the premier, can't-miss event for heat treating professionals in North America. This year's conference and expo will feature an exciting mix of new technology, exhibits, technical programming and networking events geared toward the heat treating industry.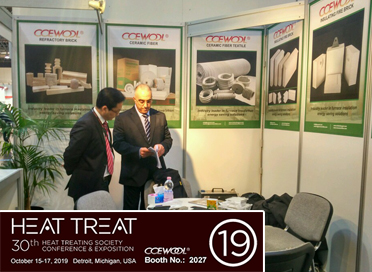 ALUMINUM USA
Booth No.: 112
Time: Sep 12-13, 2019
ALUMINUM USA is a weeklong leading industry event covering the entire value chain from upstream (mining, smelting) via midstream (casting, rolling, extrusions) to downstream (finishing,fabrication). Every two years, ALUMINUM USA Week offers a forum leading suppliers and industry professionals to come together for face to face meetings, exhibition, cutting-edge conference andeducational programming and technology-based networking opportunities. ALUMINUM USA is the ideal event for end-users from application industries such as automotive, aerospace, construction, packaging and electrical & electronics.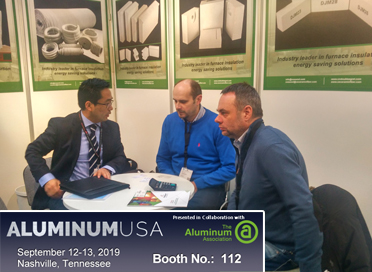 THERM PROCESS Exhibition
Booth No.: 10H04
Time: Jun 25-29, 2019
From 25 to 29 June 2019 the "Bright World of Metals" featured a unique range of international congresses, symposiums, forums and special shows. The four trade fairs GIFA, NEWCAST, METECand THERMPROCESS provided a high-quality programme focussing on the entire spectrum of foundry technology, castings, metallurgy and thermo process technology – including additive manufacturing,metallurgical issues, trends in the steel industry, current aspects of thermo process technology or innovations in the energy and resource efficiency fields.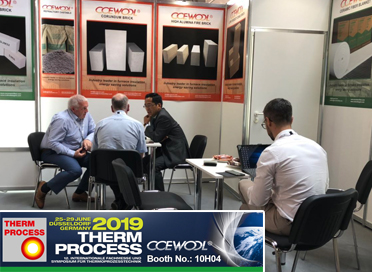 The 50th GLOBAL PETROLEUM SHOW
Booth No.: 7312
Time: Jun 12-14, 2018
The 50th Anniversary Global Petroleum Show 2018 Exhibition – June 12-14 While the exhibition floor was flooded with networking, meetings and business transactions the Country Market Seminar Series was a full house each day discussing the international opportunities in countries: Argentina, Brazil, Brunei, Colombia, Europe, Gabon, Ghana, Israel, Mexico, Nigeria, Pakistan, Saudi Arabia, Scotland, USA, and Ukraine.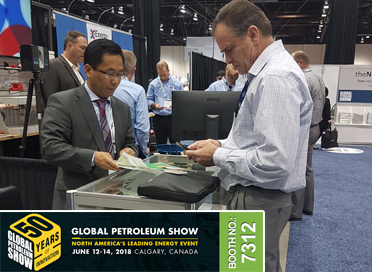 EXCON 2017
Booth No.: 94, Time: Oct 10-14, 2017
Site: Peru
During exhibition, CCEWOOL exhibited building insulation and fire proof material--rock wool, ceramic fiber blanket, ceramic fiber board, ceramic fiber paper, etc and received good comments from customers. Many customers from south America are attracted to our booth. They discussed product, construction and other professional issues with Mr Rosen and hope to establish long term cooperation with CCEWOOL. CCEWOOL's local customer in Peru came to meet Rosen and talked with each other. This enhanced our friendship and laid solid foundation for future long term cooperation.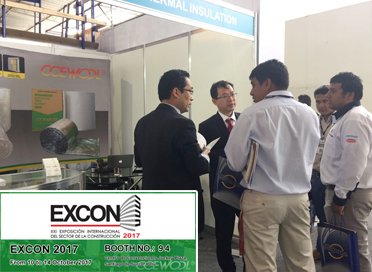 Ceramics Expo
Booth No.: 908
Time: April 25-27, 2017
Ceramics Expo 2017 returns to the I-X Center in Cleveland on April 25-27 to showcase the latest innovations in the ceramic community. This free-to-attend event provides attendees with opportunities to discover and explore sources for raw materials, processing equipment, and finished components during the exhibition while learning about trends and technology advances during the two-track conference.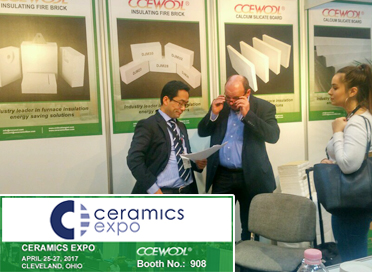 ALUMINIUM 2016
Booth No.: 10G27, Time: 29 November - 1 December 2016
Site: Messe Düsseldorf,Germany
ALUMINIUM is the world's leading trade show and B2B-platform for the aluminium industry and its important application area. Here meets the Who-is-who of the industry. It brings together producers, manufacturers, processors and suppliers and also end-consumers along the whole supply chain, that means from raw material along semi-finished up to finished products.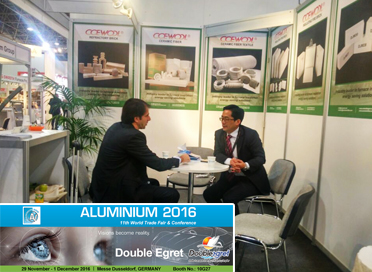 2016 11th Annual Biz 2 Biz Expo
Time: 20th October, 2016
Site: Charlottetown, Canada
In this trade show, we are not only exhibits ceramic series products that are widely used in all kinds of boilers and furnaces; we also exhibit our refractory bricks for fireplace and fire stove installation, and also our new concept of building insulation.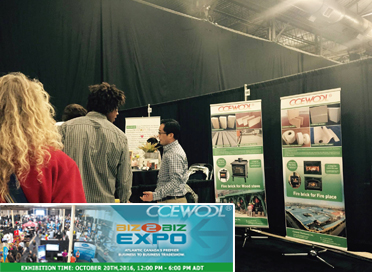 34th ICSOBA Conference and Exhibition
Time: 3 - 6 October 2016
Site: Quebec City, Canada
The International Committee for Study of Bauxite, Alumina & Aluminium (ICSOBA) is an independent non-profit association that unites industry professionals representing major bauxite, alumina and aluminium producing companies, technology & equipment suppliers, universities, research institutes and consultants from around the world.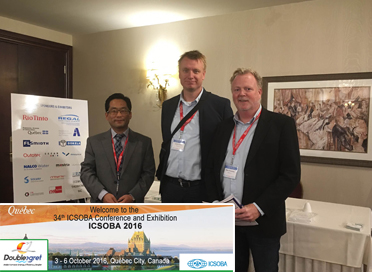 Ceramitec Munich Germany
Booth No.: B1-566, Time: Oct. 20th - Oct. 23rd, 2015
Booth No.: A6-348, Time: May.22th-May.25th, 2012
Booth No.: A6-348, Time: Oct.20th-Oct.23th, 2009
Site: New International Exhibition Center, Munich, Germany
Ceramitec is the Leading international trade fair for ceramics, technical ceramics and powder metallurgy.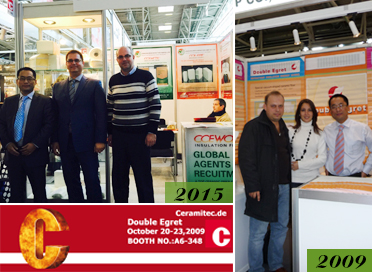 Metec in Dusseldorf Germany
Booth No.: 10H43, Time: Jun.28th-Jun.2th, 2015
Booth No.: 10D66-04, Time: Jun.28th-Jun.2th, 2011
Site: Messe Düsseldorf, Germany
Metec is held every 4 years. The exhibition has four themes, including metal foundry, metallurgy, heat treating and metal casting. Attending Metec is a good opportunity for the exhibitors to have an overall understanding of production technology and products development on metallurgy.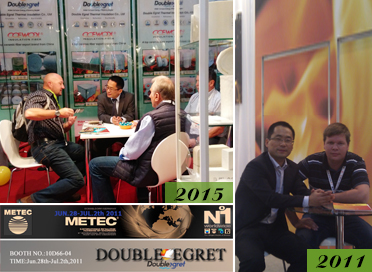 Foundry METAL in Poland
Booth No.: E-80
Time: Sept.25th-Sept.27th, 2013
Site: Exhibition and Congress Center, Kielce, Poland.
International fair of Technologies for Foundry Metel Poland held in Targi Kielce is the biggest fair event devoted to foundry engineering in Poland and one of the biggest events of this kind in Europe. It is UFI certified and it was held every year.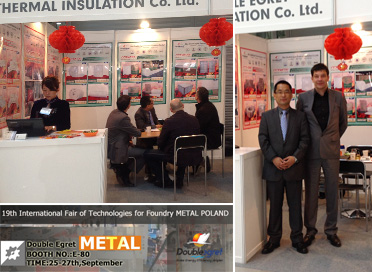 TECNARGILLA in Italy
Booth No.: M56
Time: March.18th-March.21th, 2014
Site: 39 Mosta convegno Expocomfort, Italy
The International Exhibition of Technologies and Supplies for the Ceramic and Brick Industries is one of the largest and most comprehensive exhibitions for ceramic products production industry and enjoys high reputation in the industry.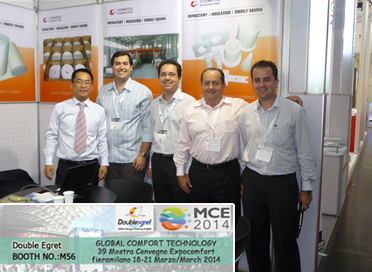 AISTECH in America
Booth No.: 150
Time: May.15th-May.8th, 2012
Site: Atlanta , United States Of America
The AISTech is held by American steel association every year and it is the most professional exhibition for iron & steel and at the same time one of largest and most famous industrial trade exhibition.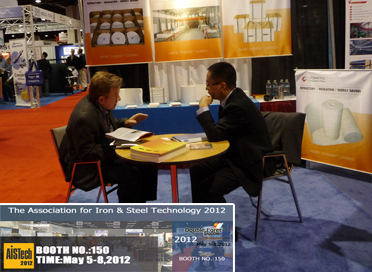 Indo Metal in Indonesia
Booth No.: G23
Time: Dec.11th-Dec.13th, 2012
Site: Jakarta International Expo, Indonesia
Indometal is a comprehensive fair focus on the synergistic capabilities of foundry technology, casting products, metallurgy and thermal process technology.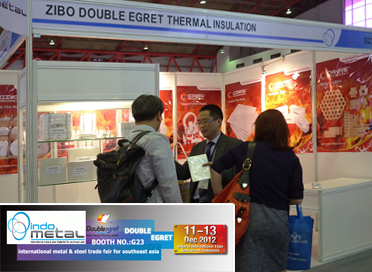 Metal-Expo Russia
Booth No.:
Time: Nov. 13rd - Nov. 16th, 2012
Site: All-Russia Exhibition Center fairgrounds, Moscow.Russia
METAL EXPO is not only the largest metallurgical exposition in Russia but also one of the most famous metallurgical expositions in the world. It was held every year