DOUBLE EGRET -- expert in energy-saving solutions for furnace

1. For the past 20 years, we are always focusing on research& development of furnace energy-saving products and building American research center.
2. For the past 20 years, deeply rooted in ceramic fibers' research, producing and export for 20 years, making CCEWOOL a top export brand of Chinese ceramic fiber.
3. For the past 20 years, we have exported to more than 30 countries, and provided service for more than 300 companies engaged in large-scale furnace projects.
4. For the past 20 years, winning the trust of international well-known enterprises: MOBIL, RATH, CALDERYS, VESUVIUS.
5. For the past 20 years, focusing on self-developing, our self-developed ceramic fiber board for gas boiler and ultra-thin ceramic fiber board have been in leading position of international industry.
6. The only brand which got CE certificate of ceramic fiber industry in China.
Company Profile:
Established in 1999, Double Egret Thermal Insulation, Co, Ltd. always regards "make furnace energy saving easier" as the corporate philosophy and contributes to making CCEWOOL into an industry leader in furnace insulation energy saving solutions. As Asia's second largest manufacturer of ceramic fiber products, DOUBLE EGRET is focusing on research of energy saving solutions in high temperature furnace application and providing full range of refractory&insulation products used in furnaces.
DOUBLE EGRET is focusing on research, producing and selling of products used in high temperature furnace field for 20 years, structuring business model of American research center+specialist consulting +providing energy saving solutions. Up to now, we have one America research center, three internal consultant teams and one professional customer's service center, providing triad service of energy-saving solutions consulting, products' selling&storage and after-sales support for customers.
Company vision:
Creating international brand of refractory & insulation material industry, achieving Chinese national brand dream.
Company mission:
Devoted to providing completed energy-saving solutions in furnace. Making global furnace energy-saving easier.
Company value:
Customer first; Keep struggling.
1999
2000
2003
2004
2005
2006
2007
2008

2009
2010
2011
2012
2013
2014
2015
2016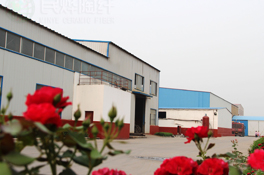 Founded in 1999, we are an early brand specializing in the production of ceramic fiber products.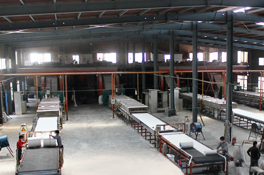 In 2000, the company expanded. The production line of ceramic fiber blanket increased to six and ceramic fiber module workshop was established.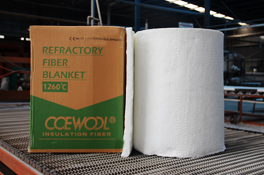 In 2003, brand -- CCEWOOL was registered, and CCEWOOL® ceramic fiber series products were launched.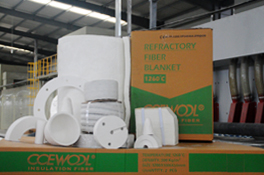 In 2004, promoting company's image. We launched a systematic CI to highlight the brand effect of CCEWOOL.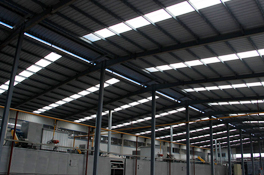 In 2005, upgrading. Through continuously absorption of foreign advanced production technology, ceramic fiber production line was upgraded again. In the same year, introduced ceramic fiber board automatic production line, the high-density ceramic fiber board, ultra thin ceramic fiber board and other products filled in gaps of domestic market, at present, the technology is still in the leading position of international market.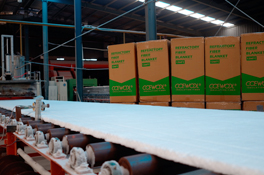 In 2006, quality improving. Passed the "China Quality Certification Center" audit, obtained ISO9001 quality system certification, the products are in strictly accordance with ISO19000 quality system certification. Production lines of Ceramic fiber blanket were expanded to 20, Products fully covered ceramic fiber blanket, board, paper, module, textiles, and vacuum formed shapes products.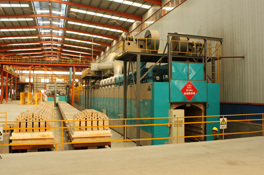 In 2007, Brand extension. Cooperated with domestic company which has sixty years experience in the production of refractory bricks and insulation brick manufacturer who is the drafting and makers of fire-resistant insulation industry standard, jointly launched CCEFIRE® insulation bricks and CCEFIRE® fire brick products. Extending of product category provided a convenient and secure procurement model for more furnace customers.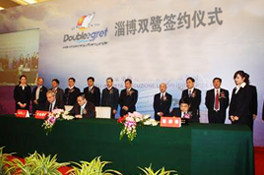 In 2008, brand improving. Customer's recognition promoted the popularity of CCEWOOL ceramic fiber products and contributed to the cooperation between DOUBLE EGRET and the Australian Government to complete a large government procurement. Thus, it laid the position of CCEWOOL as top export brand.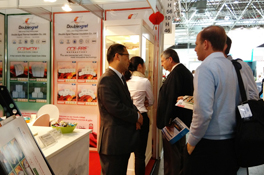 In 2009, moved towards international market. The company began to attend international industry exhibitions in Germany, Poland, the United States, Italy. In 2009, DOUBLE EGRET attended CERAMITEC in Munich. CCEWOOL went into the markets of Germany, France, Finland, Sweden, Peru and other regions.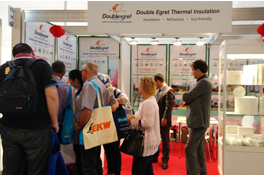 In 2010, DOUBLE EGRET attended international exhibitions like METEC in Dusseldorf, CERAMITEC in Munich, ANKIROS in Istanbul, METAL EXPO in Russia, AISTECH in America, INDO METAL in Indonesia, FOUNDRY METAL in Poland, TECNARGILLA in Italy.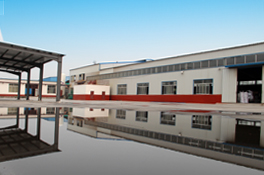 In 2011, moved to the new site. Factory area covered 70,000 square meters.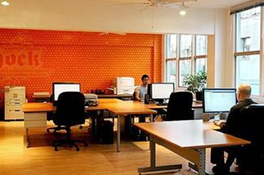 In 2012, expanded the team of international group and technical group, composing professional technical team of senior furnace design and construction and furnace energy saving products, providing furnace insulation ceramic fiber energy saving solutions.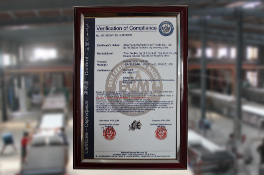 In 2013, Global services. More than 300 furnace construction and manufacturers used 'CCEWOOL' series products, CCEWOOL became a effective brand with higher popularity and reputation in the international market. And obtained CE certificate, CE NO.: EC.1282.0P140416.2FRQX35.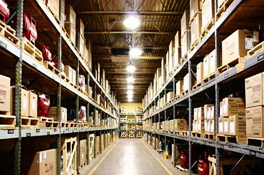 In 2014, global overseas warehouse started. In 2014, DOUBLE EGRET established overseas warehouse in the United States in order to achieve shorter delivery time for customers to provide more convenient experience. In the same year, Canada, Australia overseas warehouse was put into use.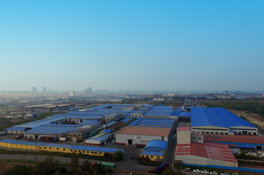 In 2015, Brand integrating & upgrading. CCEWOOL brand was upgraded from single ceramic fiber category to the multi category covering full range of refractory and insulation materials used in furnace, achieved the brand globalization. Factory area covers 80,000 square meters.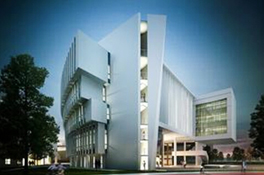 In 2016, American research center is initiating, Canadian brand office is established. Structuring business model of American research center+specialist consulting +providing energy saving solutions to make CCEWOOL ceramic fiber an industry leader in furnace insulation energy saving solutions.