May. 24, 2021
There are two basic production methods for ceramic fiber products; one is the spinning method (centrifugal method) and the other is the blowing method. The process is raw material-raw material cleaning and selecting-crushing-melting-wool making-wool collection chamber. The following is a detailed introduction to the blowing method used.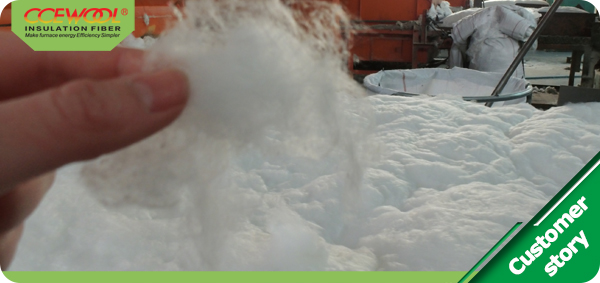 (4) Wool making. The blowing method of wool making is spray the liquid raw material into a fine mist through the nozzle, and then stretch it into slender fibers with high-speed airflow. Due to the fast cooling speed the fiber becomes an amorphous structure, so it has a certain degree of flexibility and elasticity.
(5) Wool collecting chamber. The fibers enter the wool collecting chamber through the collecting channel, the length of the channel is more than 10 meters, and the fibers deposited in the wool collecting chamber are collected by classification.
Because ceramic fiber products have excellent performance, they have become the ideal thermal insulation material in various industrial equipment.