May. 31, 2021
Although refractory insulation bricks and castables meet the requirements of forging furnaces to a certain extent, they are not ideal in terms of energy saving and service life. At present, refractory ceramic fiber products are mostly used as furnace linings in forging furnaces. Refractory ceramic fiber products are a light-weight refractory insulation material. Select suitable refractory ceramic fiber products according to the temperature and atmosphere of the furnace can improve the life of the furnace lining, reduce the heat storage and heat dissipation of the furnace lining, and save energy.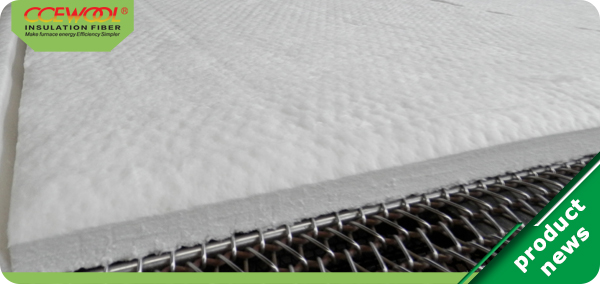 Compared with traditional refractory insulation materials (refractory insulation bricks, refractory castables), the performance of refractory ceramic fiber products is more excellent, mainly in the following aspects:
(1) Low thermal conductivity, which is 40% higher than the thermal efficiency of high-quality refractory insulation bricks.
(2) Lightweight, the weight of the kiln is reduced by 40%.
(3) Low heat storage, can improve the availability and productivity of the kiln.
(4) Excellent thermal shock resistance.
Next issue we will continue to introduce how to choose refractory ceramic fiber products for forging furnaces. Please stay tuned!