Mar. 21, 2016
The common quenching furnace can be divided into: car type, vacuum quenching furnace, isothermal quenching nitrate furnace, groove type aluminum alloy and quenching tank.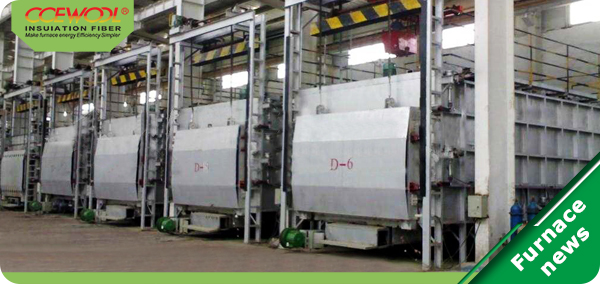 The car type is mainly used for quenching heat treatment on metal parts, automobile parts, mechanical parts, casting parts etc. It is energy saving and cycle operation quenching furnace. The max temperature is 1200C.
Pit resistance furnace, which is mainly used for quenching heat treatment on shaft parts, rod shaped parts, roll, stainless steel wire, and other metal material parts.
Chamber type is mainly used for heat treatment on steel parts, kinds of mold.
Vacuum quenching furnace is the energy-saving cycle operation vacuum furnace. Mainly used for precision parts, auto parts, also for no oxidation vacuum annealing or heating treatment.
Isothermal quenching nitrate furnace use nitrates molten liquid to heat work pieces. The heating speed is faster, temperature is higher, which is good for isothermal quenching heat treatment.
Roller style alumina alloy is mainly used for quenching heat treatment on alumina alloy castings, alumina alloy plate, piston, etc.
Quenching tank: it can make sure work pieces are quenched in oil ,water and salt liquid at constant temperature. And it can confirm the heat temperature is stable to get the best quenching effect.
In order to achieve better energy-saving effect, we can use CCEWOOL Ceramic fiber module as the furnace lining.