Mar. 17, 2016
CCEWOOL Refractory Window--sharing industry information to contribute to together development.
Our issue's content includes the latest refractory industry information, industrial furnaces energy saving solutions and CCEWOOL products application cases, concentrating on providing the cutting-edge and practical industry information. Up to now, it has been issued for 29 periods, and are received well.
Customer's praise is our motive to forward and grow.
Welcome your advice, we will continuously improving the CCEWOOL Refractory Window to provide more valuable information for customers.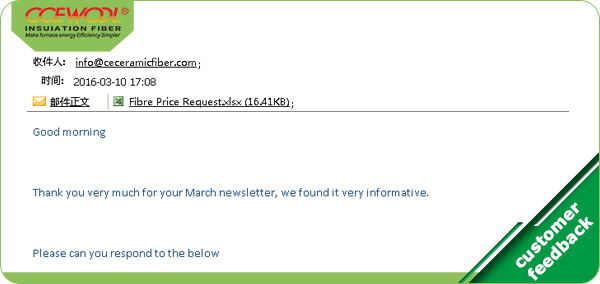 Here attach the original statement from customer:
Good morning
Thank you very much for your march newsletter, we found it very informative.
Please can you respond the below
Kind regards
More customers' voice, check customer feedback.