Jul. 15, 2016
Basalt rock wool and slag wool are collectively referred to mineral wool, there are still some differences can't be ignored. The main cause of these differences is the different raw material.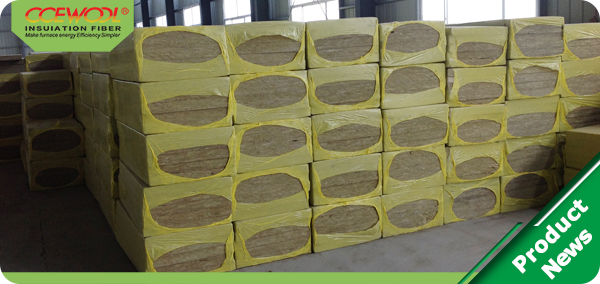 Comprehensive comparisonbetween CCEWOOL basalt rock wool and slag wool board
1. Application: rock wool: pipe insulation, building interior wall thermal insulation, building exterior wall thermal insulation. Slag wool: exterior wall insulation, pipe insulation, chemical plant, building thermal insulation, etc... In principle, slag wool is not allowed to use for exterior wall. Both belong to non-combustibility class A thermal insulation product.
2. Production technology: slag wool is produced by sedimentation method and fiber spreading artificially. Adopting the pendulum method or three - dimensional method. The country don't allow the wool produced by sedimentation method to use for exterior wall or premium thermal insulation.
3. PH: Basalt rock wool's PH is below 4, environmental protection, corrosion-Resistant, high water resistant performance.Especially CCEWOOL rock wool adopts basalt as main raw material.
4. Melting point: basalt rock wool's melting temperature is about 1000C, don't produce the power under the high temperature. However slag wool's melting point is below the 700C, will produce the power or collapse under the high temperature. This shows: If meet the fire, the slag wool is weaker than rock wool, limiting the application range of slag wool.
5. Slag ball content: Basalt rock wool's slag ball content is below 4% or zero, the slag wool slag ball content is between 4-10%. This will influence the application limit directly.
Obviously, the application range of rock wool far more than mineral wool.