Jun. 30, 2016
Well-designed kiln must be carefully constructed, masonry quality is important for furnace life, fuel consumption, glass melting and drawing work. In order to meet the requirement of kilns like masonry materials size and thermal expansion, the furnace's wall brick, tile bottom cutting should be carried out. Further expansion joints between the refractory bricks' reasonable reserve is extremely important aspects. Next, we make a brief introduction about how to construct CCEWOOL refractory brick.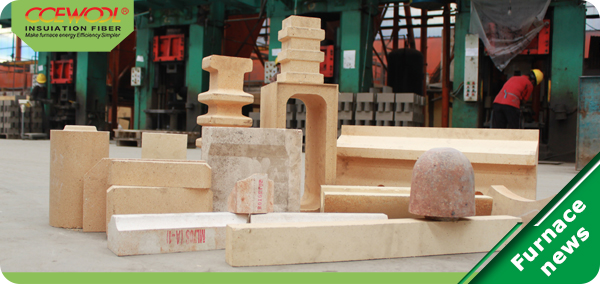 1. Acceptance of steel and pre-masonry
(1) According to the kiln constriction baseline and kiln center line, we use steel wire construction. According to design requirements of steel construction and tolerances laid primary to make the secondary beam and flat, also make the path of steel construction.
(2) In order to ensure the quality of masonry construction and construction schedule, we should pre-masonry refractory brick's size and CCEWOOL refractory brick wall, the bottom tile and all load-bearing brick arch. But if the above bricks' size is exact and in full compliance with design requirements, we may not be pre-masonry. Where pre-brick masonry must be numbered sequentially, masonry formal condemnation.
CCEWOOL refractory brick is in strict accordance with ASTM & JIS standard production, used of cluster automatic dispensing equipment so that to control strictly of FE content. Size tolerance within 1MM which is easier to install.
Next week we will discuss CCEWOOL refractory brick masonry sequence, so stay tuned.