May. 27, 2016
Installing requirements of CCEWOOL ceramic fiber insulation lining for heating furnace: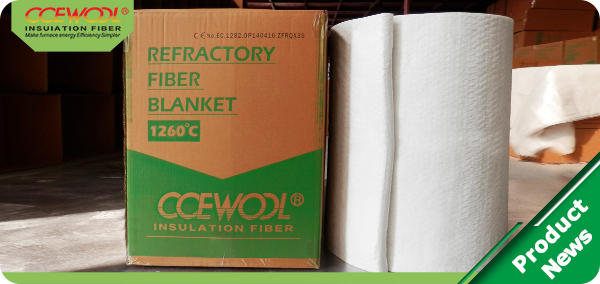 1. Determine each layer CCEWOOL ceramic fiber insulation material according to the temperature variation of thickness direction.
2. Ceramic fiber insulation lining should adopt the CCEWOOL ceramic fiber insulation needle blanket.
3. Laying ceramic fiber insulation lining should have at least two layers, each layer should be staggered seams, stagger distance should be greater than 100mm.Ceramic fiber blanket used for back lining should adopt docking, each side of seams should be compressed to avoid shrinkage cracks. Hot surface layer junction structure should be used lap, lap length is preferably 100mm, lap should be directed along the direction of flow of the flue gas. Use high temperature binder to cement the lap. If using the CCEWOOL ceramic fiber board for hot surface, joint should be sealed docking structure, using high temperature binder to cement the lap.
4. Installing the CCEWOOL ceramic fiber blanket for furnace roof, quick clips should be used for fix.