Nov. 30, 2016
Last week, we talked about the internal factors that affect the corrosion resistance of the furnace, including: kiln fire bricks' chemical, mineral composition, refractory brick organization planning and other functions; external factors: the nature of corrosive media, the operational conditions (Temperature, pressure, etc.) and mutual interaction between corrosive media and firebricks. This week we continue to talk about the impact of kiln fire bricks with other factors, as follows: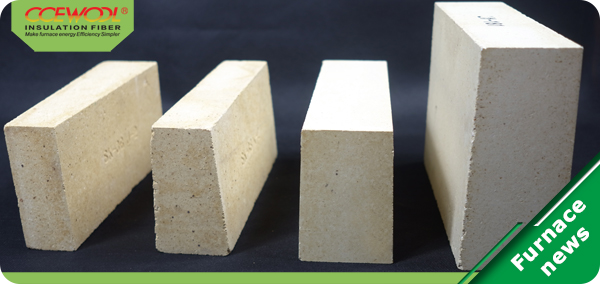 (1)The impact of corrosive media. Mainly refers to the chemical composition of corrosive media, acidity, viscosity, medium temperature, activity rate (static is still dynamic), pressure and atmosphere (on gaseous corrosive media, oxidation, reduction, etc.) and so on.
(2)Mutual interaction between corrosive media and firebricks. Refractory bricks react with the corrosive medium to form a high melting point or high viscosity phase, which helps to reduce the corrosion of the material.
(3)The impact of the operational conditions. Mainly including the temperature level and low firm, pressure, atmosphere, contact time and area. Higher temperature, lower firm, large pressure or vacuum, strong corrosive atmosphere, longer contact time, large area, the more severe the corrosion of the material.
Based on the above analysis, to improve the corrosion resistance of the kiln fire bricks can be used the following methods:
(1)To improve the purity of raw materials, improve the chemical composition of the finished product, try to reduce the low-melting and impurities content;
(2)Pay attention the selection of refractory bricks, as far as possible to select the refractory bricks with similar chemical composition of corrosive media adjacent; refractory bricks in application, Note that the chemical properties of the materials used should be adjacent to prevent or reduce the interfacial damage reaction between materials used at high temperature
(3)Select the appropriate production methods, access to fine and uniform organization of the finished product planning.
CCEWOOL kiln fire bricks' factory has 40 years production experience. Manufactured according to ASTM & JIS standards. Products are mainly for iron and steel, aluminum, non-ferrous metal smelting, chemicals, building materials, glass, carbon, hot, coking and other industries. According to different applications and industry sectors to provide a full range of fire-resistant insulation materials and solutions.