Nov. 28, 2016
Germany customer customized the CCEWOOL 1260 ceramic fiber blanket in size 7320*610*25mm, has been departure from factory November 22th 2016 on time.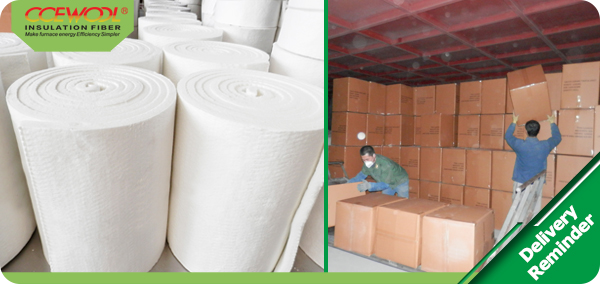 The order of the CCEWOOL1260 ceramic fiber blanket packaging is carton, which belongs to the classic series ceramic fiber blanket, self-own raw material base, material inspection before entering factory, computer-controlled ingredient proportion system, strictly control raw material purity, so the production of ceramic fiber blanket slag ball content is only 12%, shot content is 5% lower than similar products. The thermal conductivity can reach 0.12W/m.k, and the thermal shrinkage is lower than 2%.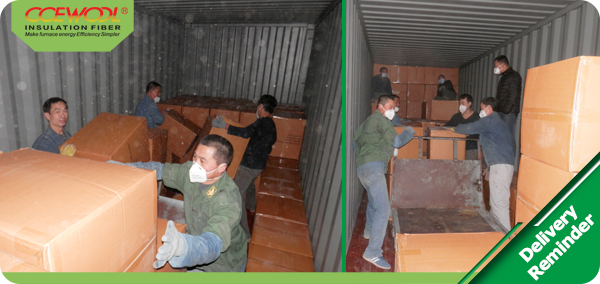 The day of loading, the weather is cold, and snowing outside, but the workers are not affected by the adverse weather conditions, according to loading quantity to load the goods. Workers neatly placed the goods to ensure the maximum use of the container. The pictures above shown workers are loading cabinet.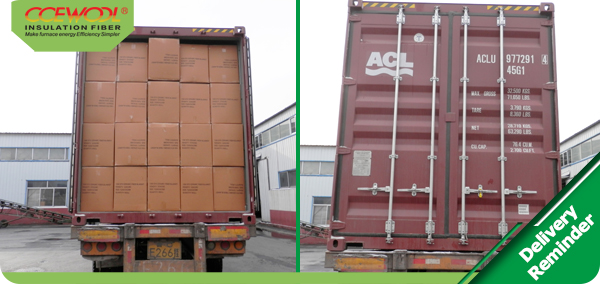 All containers with CCEWOOL 1260 ceramic fiber blanket is expected to arrive the port around December 22th, please be ready to pick up the goods.