Apr. 11, 2016
In this season full of magic, Double egret ushered a "heavyweight" employee's birthday--she is the head of administration and finance. Rose not only followed the development of the company for six years, but also witnessed the difficult process of brand development, so these cute naughty kids decided to open a special birthday Party for our dear sister.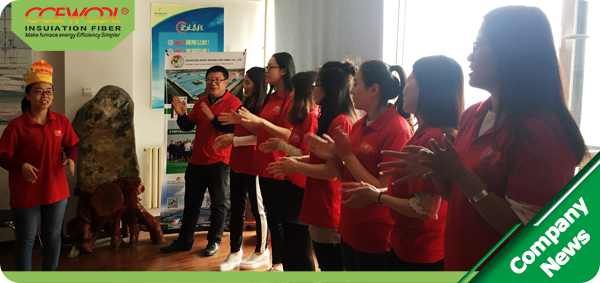 No sooner said than done, the head of human resources-- "lead Big Brother", booked a delicious cake and beautiful flowers. The "Funny guy" of design department designs a beautiful birthday card. Queen of Double egret --Monica orchestrated birthday Party. Even our managers in Canada also sent a blessing. Everything is going in an orderly manner, but Rose is still busy with her own work obliviously.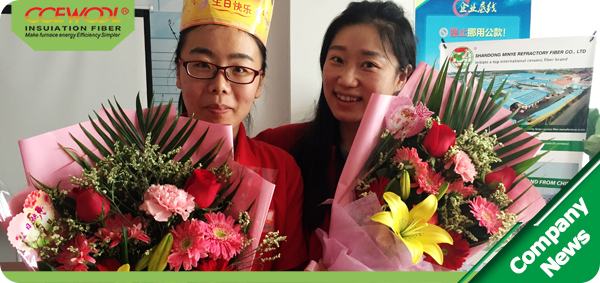 After lunch, we pushed the lovely Rose into the company's conference room. Facing the delicious cakes, fragrant flowers and creative birthday card,Rose is so excited, then we sang the happy birthday song for Rose.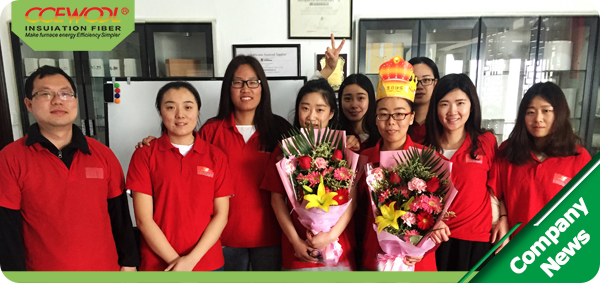 Magpie Gordon sticks to good news! We received another good news after the birthday party. Morocco customer placed an order and paid full amount.Since the "Spring Thunder Action" carried out, more and more customers are recognized CCEWOOL brand in the industry with Double egret people's persistent efforts, and signed long-term cooperation agreements with our company. Our sincere won customers'trust!