Mar. 06, 2018
Rock wool insulation board is made from high quality basalt, it has the advantages of light weight, low thermal conductivity, good noise absorption, non combustible, stable chemical properties.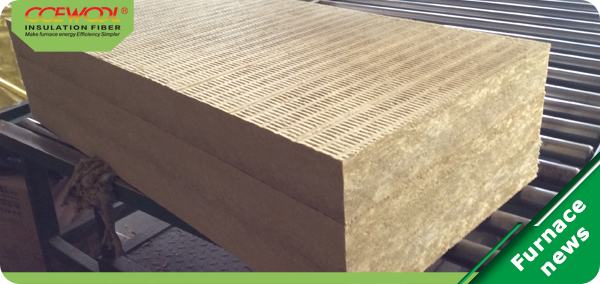 Rock wool insulation board construction attention.
1. Not to work on a rainy day.
2. When rock wool insulation board is used in thermal insulation of cold storage, we should use rock wool without resin as insulation material and its moisture layer should be fire proof too.
Construction of rock wool insulation board
1. Before construction, we should make special thermal insulation construction plan according to design and this parctice. And conduct professional technical training for workers.
2. Application of rock wool insulation board exterior insulation system in energy-saving insulation engineering construction should be in accordance with the construction drawing design documents which are examined to be qualified. And in accordance with approved special energy saving insulation construction plan.
3. Manufacturer of rock wool insulation board external wall insulation system should send professional personnel for on the spot guidance during the construction process. And cooperate with the construction unit and the site supervision to do construction quality control work.
4. Materials on site must be qualified according to the specifications, quantity and quality, and should be stored in the warehouse. Curtain wall rock wool insulation board should be stacked up above ground to avoid moisture
5. Construction should meet following conditions
① Wall base and cement mortar leveling treatment are finished. And embedded parts are installed.
② Necessary construction equipment and protective equipment should be ready.
③ Construction scaffolding shall be set up securely, and the safety inspection shall be qualified. The distance of scaffolding pole, horizontal bar and wall, and the corner should meet the construction requirements.
④ Wall base should be level off, the solid surface should be dry. Can not have craze, empty drum, loose or whiskering. Bond strength, smoothness and verticality of cement mortar screed-coat should accord with the requirement of engineering quality.
Above is the introduction of part of construction method of CCEWOOL rock wool insulation board. Hope this can bring help to furnace builders and workers. Next week we will continue to introduce construction method of CCEWOOL rock wool insulation board.