Mar. 30, 2016
Alumina melting furnace is a new kind efficient furnace which is developed according to alumina melting process technology. It uses renewable biomass pellet as the fuel energy to reduce operation cost. This can reduce 30-60% cost compared to the cost used by gas.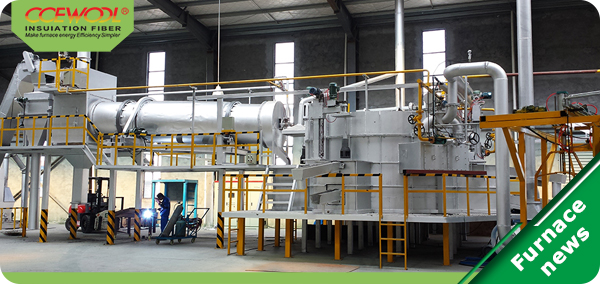 About the alumina melting furnace's structure and characteristic, please check the below information:
1.Using a circular bottom furnace and reasonable configuration, the furnace temperature is uniform, furnace service life is prolonged.
2.Using shaft furnace, the furnace burden fully absorb the waste heat of smoke, which reduce the smoke temperature of furnace top and increased the efficiency.
3.Sealing the furnace door, there will loss less heat in the furnace.
4.Charge from furnace top: It is easy to charge, the temperature change is small, so the furnace usage time is longer.
5.Use efficient and energy-saving burner as the heat source, it is easy to fire, also heating speed is faster.
Alumina melting furnace has two types: the whole casting structure and casting with refractory brick structure. You can choose CCEWOOL light weight insulating casting , CCEWOOL DJM insulating brick and CCEWOOL high alumina refractory brick as the refractory material.