Apr. 07, 2016
Last week, CCEWOOL introduced parts of foundry industry energy saving technology and measures, this week we introduce the rest parts.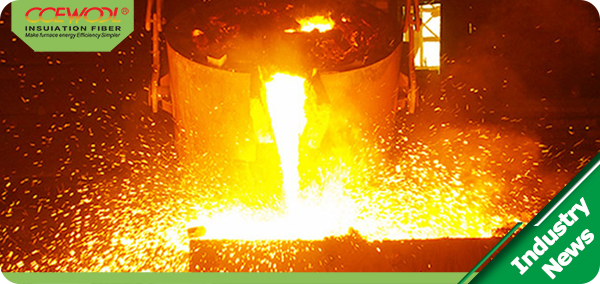 Energy saving technology and measures are as follows:
5.Centered on heating system energy saving technology: Industrial furnace's energy consumption is just after melting equipment, accounting for 20% of total production energy consumption. Transforming the various heating furnace, drying furnace, annealing furnace from furnace structure to combustion technique is an important move. Adopting CCEWOOL refractory insulation material to transform the furnace to achieve the significantly energy saving effect.
6.Centered on adopting advanced applicable model of core technology and equipment energy saving technology: choose advanced high pressure, static pressure, shot, air impact molding process and equipment according to foundry goods quality. Reducing the casting scrap rate is an important way to improve the energy efficiency and reduce energy consumption.
7.Promote the low stress casting and As-cast Ductile Iron technology: Most companies are still using thermal aging process to eliminate stress, this is one of the reasons of high energy consumption in foundry industry. Promoting the use of high strength gray iron thin - walled parts production technology and production technology of high silicon cast iron parts。
Promote the use of cupola' exhaust gas utilization and HRS technology: Using the long hot air continuous operated cupola, make full use of the waste heat of exhaust to achieve the energy saving goal.