Oct. 23, 2017
China's ministry of environmental protection has reported, strict management of scattered and dirty enterprise will be the highlight of future environmental protection inspection. Enterprises that fail to upgrade their production lines and can't meet emission standard will be shut down by the end of September.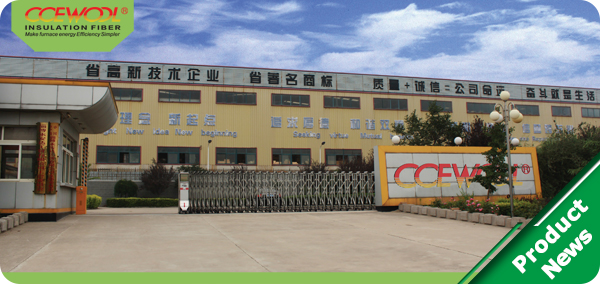 Administration of work safety: from July to October , will carry out 4 months' intensive inspection. A storm will sweep through refractory material industry. Refractory companies in 34 provinces are all inspected, no one is spared. People in refractory material industry sigh that the environmental protection inspection has not gone out while the work safety inspection storm start again.
CCEWOOL insulating and refractory factory meets national environmental protection standard, and is national recommended environmental protection company. CCEWOOL has focused on research and development of energy-saving products in high temperature field for 15 years. And its production technology, product quality, research and development ability all meet international standard. CCEWOOL established 【American research and development center+Expert consulting+Provide energy saving solutions】 business model. Recently many companies are shut down because of environmental problems, many orders flush to our company. In order to ensure customers' delivery date, all our production lines go into 24 hours full production. We try our best to deliver cargo in shortest time meanwhile ensure product quality.
Whole series of ceramic fiber products, rock wool products, insulating fire brick products and fire brick products under CCEWOOL brand are supplied normally. If there is any requirement please contact us.