Apr. 24, 2017
CCEWOOL ceramic fiber board with size 1200x1000x25mm, CCEWOOL ceramic fiber blanket and CCEWOOL ceramic fiber paper of various specifications all customized for UK customer are delivered on time on Apr 18th 2017. Pls prepare for picking up cargo.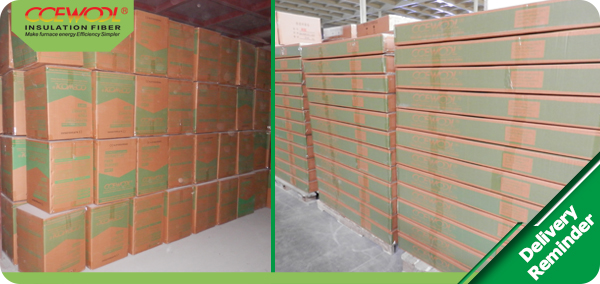 Package of CCEWOOL ceramic fiber of this order is carton box. CCEWOOL carton box is made of 5 layers of kraft paper. This carton box prevents products from damage and guarantees good product quality after long distance transport.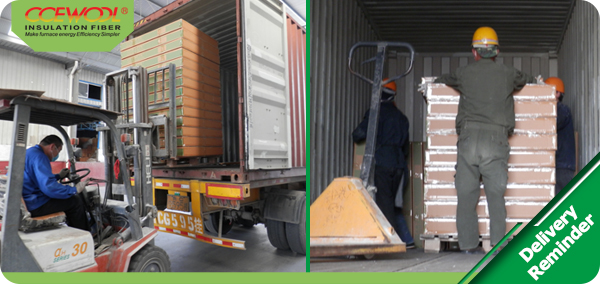 CCEWOOL ceramic fiber boards are being loaded into container.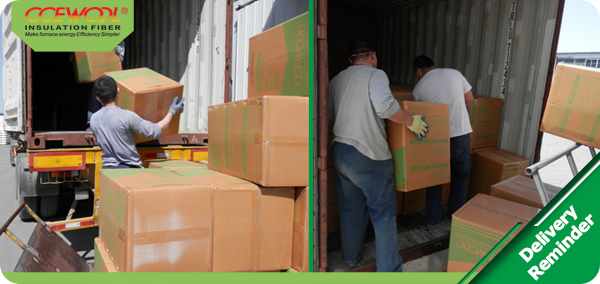 There are many types of product in this order. Merchandiser and workers check product quantity carefully during loading to avoid leaving product out.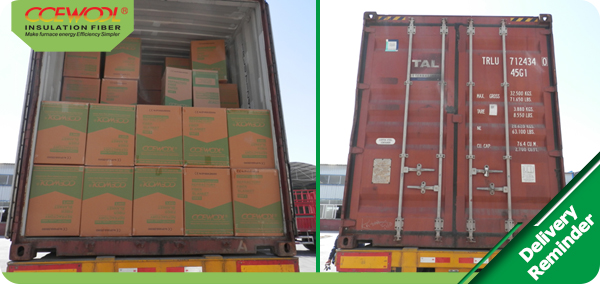 This shippment of CCEWOOL ceramic fiber board will arrive destination port around May 20th. Pls prepare for collecting cargo.