May. 02, 2017
CCEWOOL ceramic fiber paper, CCEWOOL ceramic fiber blanket, CCEWOOL ceramic fiber cloth and CCEWOOL ceramic fiber board all customized for egyptian customer are delivered on Apr 23rd, 2017. Pls prepare for collecting cargo.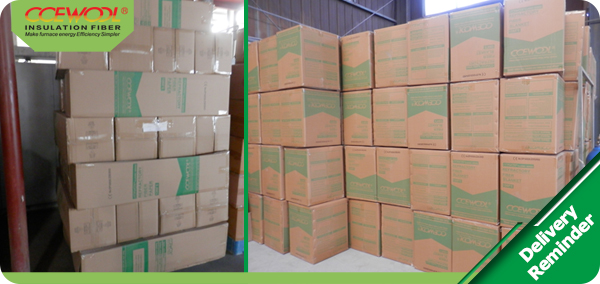 CCEWOOL products under this order are packed with carton box. CCEWOOL products are packed tightly with plastic film first to prevent moisture. The carton box is made of 5 layers of kraft paper to prevent the products from damage during transportation.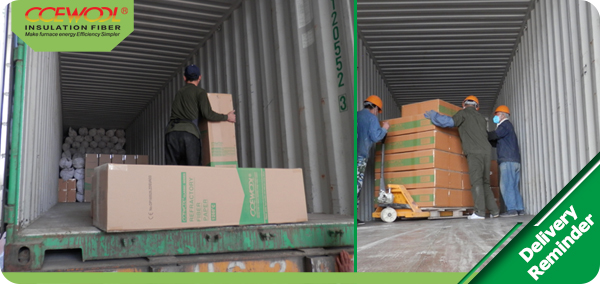 CCEWOOL ceramic fiber paper is being loaded into container.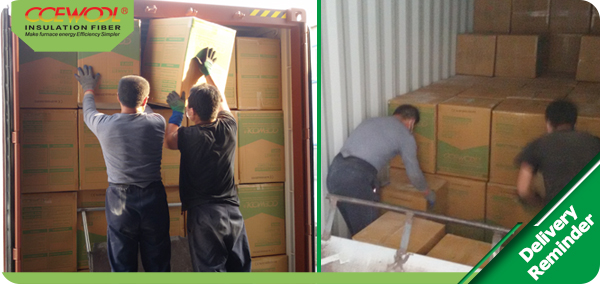 There are several types of products under this order, total 5 containers. Quality controller and workers are counting carefully during loading to prevent lefting out cargo.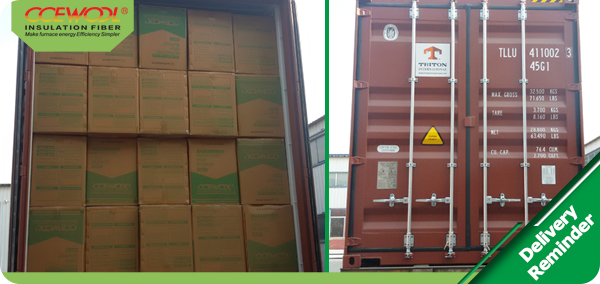 This shippment of CCEWOOL ceramic fiber paper will arrive destination port around May 25th. Pls prepare for picking up cargo.