Nov. 27, 2017
In winter heating season, in order to strengthen air pollution prevention. Refractory factories in many provinces are shut down. It is reported that besides the 6 provinces(direct controlled municipalities) around Beingjing, Tianjin, Hebei, other provinces also joined the hard battle of air pollution prevention control. Under the sky of " China Blue", the year of 2017 is labeled as "environmental protection year" . All industries in China are ordered to restrict production or shut down. Up till now, the production restriction or shut down has spread from 6 provinces of Beijing, Tianjin, Hebei etc to 10 provinces. It is obvious that with the coming of winter more provinces will start strict inspection of environmental inspection.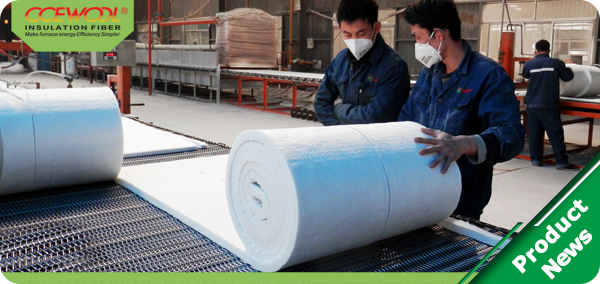 It is obvious that the strict environmental protection inspection of 2017 means the end of short term inspection and long term inspection will become normalized. Behind every risk there are countless opportunities. In this wave of environmental protection upgrade, CCEWOOL international brand's all production indicators are in accordance with international standards. CCEWOOL use world advanced dust removal equipment and got the chance to stand out. CCEWOOL strictly follow environmental protection step. Make environmental protection checks at all levels from beginning of production to end. And got the chance in environmental protection upgrade and became model enterprise in refractory business.
CCEWOOL international brand benefit from long term investment in environmental protection in plant. Its product become the most favourite in business. Orders surge. Production site is busy.
Ceramic fiber whole series products, rock wool whole series products, insulation bricks full series products, fire-resistant brick whole series products under CCEWOOL brand are all in normal supply. Please contact us if you have any requirement.