Nov. 20, 2017
One container of CCEWOOL ceramic fiber blanket with size 7320*610*25mm and 7320*305*25mm ordered by Denmark customer is delivered on time on Oct 25th, 2017. Please prepare for collecting cargo.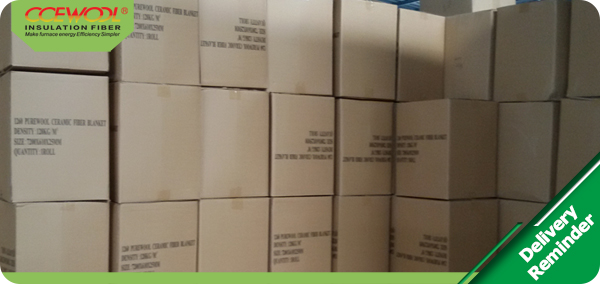 CCEWOOL international brand benefit from long term environmental investment in the plant, all production indicators are in accordance with international standards. International advanced dust removal equipment is highly recognized by government, CCEWOOL has become the model enterprise of environmental protection in China. Many enterprises come to learn, the production site is busy, orders surge.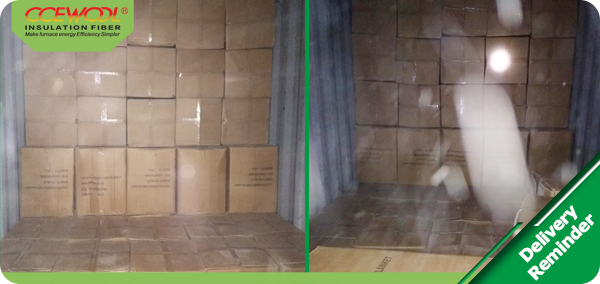 Workers are loading the container. Because the product is not regular size, before loading we communicate several times with workers, and workers loaded the container strictly as per CCEWOOL method. Workers piled the cargo neatly inside container to make sure all products are loaded into container.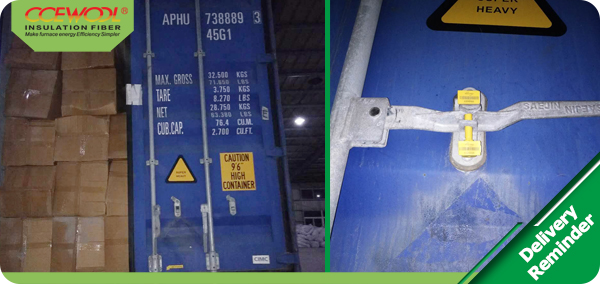 This container of CCEWOOL ceramic fiber blanket will arrive destination port around Nov 25th. Please prepare for picking up cargo.