Jul. 20, 2016
Last week we discussed the application of ceramic fiber as sealing material for the furnace , so we talk about the application of ceramic fiber as furnace insulation layer today.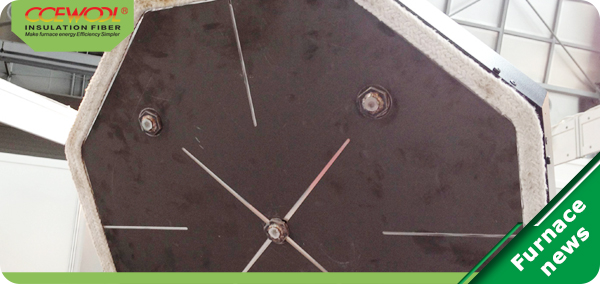 Materials used in conventional furnaces, its heat insulation and heat resistance performance is not good enough, often resulting in waste of energy. So now ceramic kiln always use CCEWOOL ceramic fiber blanket and ceramic fiber board. They are good at saving energy. Not only that, but also ceramic fiber can effectively reduce the thickness of the furnace wall, its good insulation properties may well reduce the surface temperature of the furnace wall. Also because the fiber itself has elasticity, which can effectively relieve swelling stress for furnace wall. Ceramic fiber products, such as CCEWOOL ceramic fiber rope and ceramic fiber blanket , it can effectively improve the air-tightness of the furnace as the sealing material.
The thermal conductivity of ceramic fiber products are less than 0.02w / m.k, can be applied in the work environment more than 1000C. At the same time it belongs to lightweight insulation materials, can significantly reduce energy consumption. So CCEWOOL ceramic fiber is widely used as outer layer of furnace.
Next week we will explore the application of ceramic fiber as furnace lining area. See you next week.