May. 10, 2016
May 6th, 2016, CCEWOOL Ceramic fiber blanket customized by Kenya customer was delivered.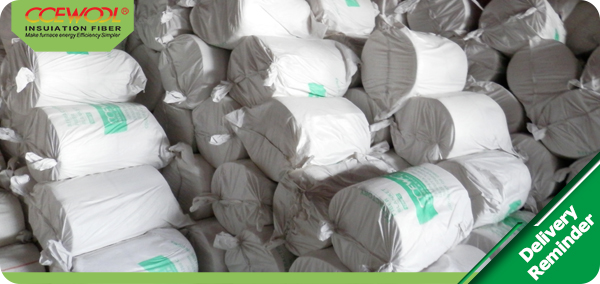 This time, Kenya customer ordered CCEWOOL 1260STD ceramic fiber blanket based on size 7200x610x25mm, 128kg/m3 density.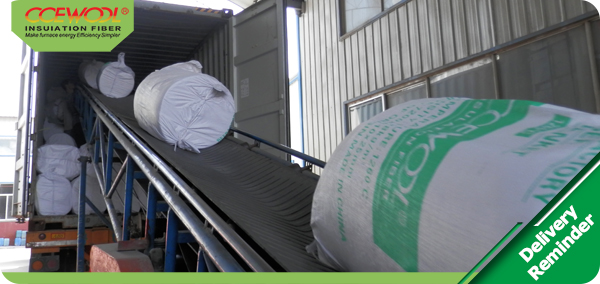 The products are strictly produced with European standards,high quality raw materials, advanced production technology and perfect after-sales service processes to ensure this order's products achieving high-level quality. Meanwhile,we guarantee in-time delivery, especially when loading workers carefully operated as standard procedures to ensure the products no bump.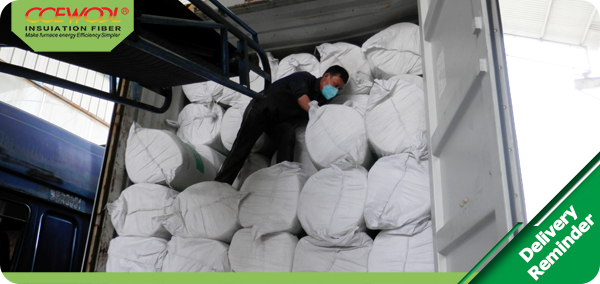 CCEWOOL Ceramic fiber blanket has below advantages compared with similar products on market:
1. Raw material: Self -owned raw material base, choosing high quality Kaolin, all material will be fully burnt by rotary kiln, slag content 20% lower than other products.
2. Production technology: inside needle craft, needling panel which is used in needling links is changed every day to ensure an even distribution of the needling.Tensile strength is higher than similar products on market.
3. Service life: 20% longer service life than the similar ceramic blanket on the market..
4. Product size: able to customize ceramic fiber blanket with different shapes and size such as flakes, strips and rolls from 100mm to 1220mm in width.Besides, we can produce high purity ceramic fiber blankets and bio-soluble ceramic fiber blankets.
This shipment is estimated to arrive on June 8th. Please prepare for collecting the cargo.