May. 09, 2016
On May, 6th, our French customer is coming to visit factory. Due to our 15 years history and CCEWOOL brand reputation on international market, customer showed big interest before visit.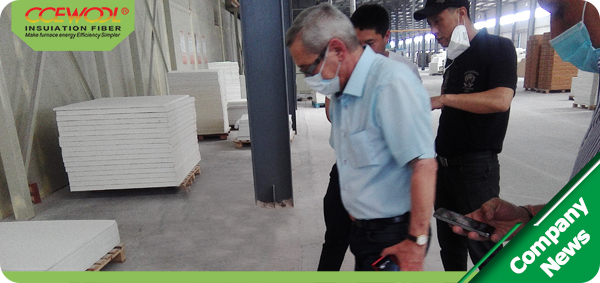 Located in the base of ceramic fiber manufacturing -- ZIBO, meanwhile, as the Asian 2nd largest ceramic fiber manufacturer, our factory covers an area of 80,000m2, the year's output reaches 60,000 tons. Accompanied by production manager, we began to visit our factory.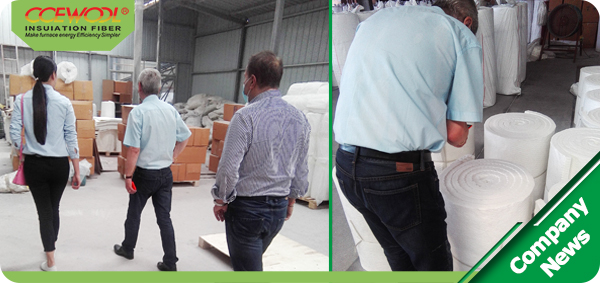 In the process of factory inspection, customer checked the environment, workshop tech process and raw material control carefully. After finished the factory inspection, customer gave great high appreciation and confirmation about our factory, and every inspection project is qualified with customers requirement.
In recent years, to meet the development needs of the international market, and vigorously expand the market at the same time, our company carrying through a series of reform measures to achieve product integration, industry upgrading, product line extension, finally improve the company's core competitiveness.
French customer has a wealth of experience in imports from China, and he has a keen insight and enough knowledge of the field of refractories and refractory international market. Currently, the demand of CCEWOOL soluble products in the European market increased gradually. Emerging as a new refractory fiber, bio soluble fiber is different from ceramic fiber, which is more environmentally friendly, more friendly and popular.
After the audit, the customer immediately gave orders for a considerable amount of soluble products. Actively expand the international market, closely follow the market trend, CCEWOOL will keep growing with customers!