Sep. 14, 2016
Alumina refractory brick apply to different kinds of kiln, no matter glass kiln or brick kiln, but as a kind of special refractory material, which will have a lot of attention. If application in glass furnace, is there anything we should pay attention to?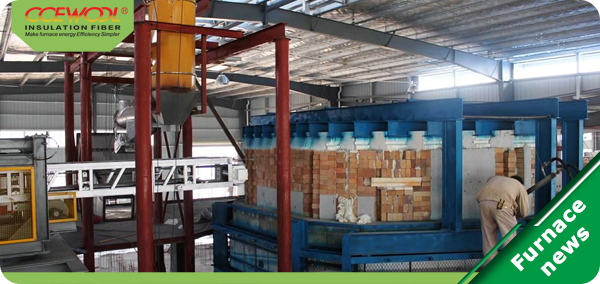 1.Because the alumina refractory at high temperatures cannot use load bearing and cannot be compressed. It can only be used in the lower wall or bottom at the lower temperature.
2.Pre-lining masonry is necessary when it come to important parts and complex shape of the furnaces; alumina refractory bricks must use special mortar to bond.
3.There should be an expansion joints between the bricks. The gap between the refractory bricks is better controlling from 1.5mm to 2mm.
4.Before installation and using the refractory bricks, to make sure cleaning the dust and slag inside the furnace. or cause loose. Otherwise it will cause the loosing bricks.
5.The inner wall of the kiln should be smooth, cannot be a rough、uneven surface and cannot tilt.
6.The seam should be strong; using the brick cutter machine is necessary for fine processing when manufacturing the alumina refractory bricks. Using manual processing brick is not accepted. Joint brick and corner brick no less than half of the original brick. Locking must be original brick. Cutting face of the brick can not toward to the inside of the furnace.
7.Alumina refractory bricks must be storing in a dry warehouse.
‍‍CCEWOOL alumina refractory brick‍‍ is a high-density refractory material. CCEFIRE series refractory brick include SK32-SK38, manufacturing s per ASTM & JIS standard. These products are mainly applied in Iron and steel, non-ferrous metallurgy, chemical industry, building materials, glass, carbon, hot, coking and other industries. Temperature varies from 1250℃ to 1520℃.
Furnace manufacturers, constructers, and we hope the information about alumina refractory brick above will help.