Nov. 09, 2020
CCEWOOL ceramic fiber products is a new type of energy-saving and environmentally friendly furnace lining in modern industry. It has the characteristics of high temperature resistance, fire resistance, oil resistance, acid and alkali corrosion resistance, and good chemical stability. Its general service life is more than 10 years.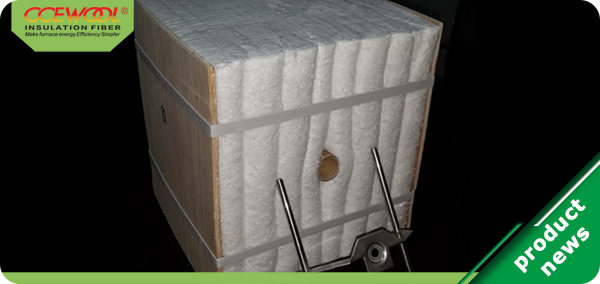 In high temperature environment, the operating system of industrial furnaces (continuous or intermittent furnaces), fuel types, furnace atmosphere and other process conditions are surely to gradually affect the service life of products. During the service life of ceramic fiber modules, blankets, and boards, regular maintenance of ceramic fiber modules, blankets, and boards can greatly extend the service life of refractory fiber products and improve the performance of fire resistance and heat insulation.
1. Material selection
The prerequisite to ensure a long service life of ceramic fiber products-- choose better quality CCEWOOL ceramic fiber products. High-quality CCEWOOL ceramic fiber modules, ceramic fiber blankets, ceramic fiber boards, etc., are produced with special process which makes our products anti-fouling, dust-proof and wear-resistant.
Next isse we will continue to introduce maintenance of ceramic fiber products for thermal kiln. Please stay tuned!