Apr. 26, 2020
In the tunnel kiln construction, the kiln wall insulation project is very important. Kiln wall insulation is mainly the laying of insulation fire brick and the laying of insulation layers. Insulation fire bricks are mainly alumina hollow ball bricks, and the insulation material is aluminum silicate fiber needle blanket.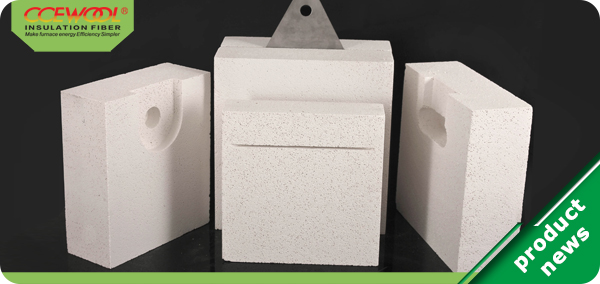 When building insulation wall with insulation fire brick, the height, thickness and total length of the wall must meet the design requirements of the drawings. The construction method is the same as clay refractory bricks, which are built with refractory mud. Each layer is built with bricks of the same size, and the brick joint is controlled to be less than 3mm.It should be ensured that the mortar of construction is full, and the fullness of the mortar should reach more than 90%. It is strictly forbidden to knock the bricks with a hammer when laying bricks. Use a rubber hammer or wooden hammer to lightly strike the surface of the brick to straighten it. It is strictly forbidden to cut bricks directly with a brick knife. The bricks need to be processed should be cut neatly with a cutting machine and ensure the required dimensions are accurate. In order to avoid the direct contact of the insulation fire brick with the open fire in the kiln, the surrounding of the observation hole can be built with refractory bricks, and the overlapping bricks of the insulation wall and the insulation blanket and the outer wall should also be built with clay refractory bricks.
Next issue we will continue to introduce construction method of insulation fire brick and insulation blanket for tunnel kiln.