Feb. 22, 2021
Application of ceramic fiber insulation module in bogie hearth furnace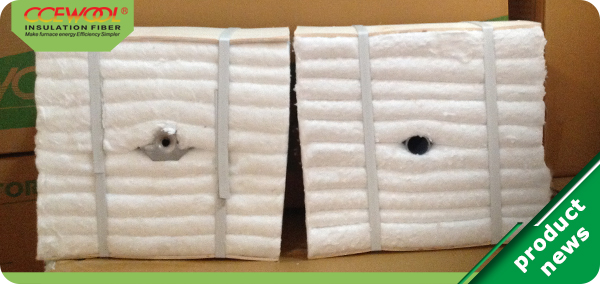 The bogie hearth furnace is a type of variable temperature furnace (when the furnace is running, the temperature of each part changes with time), the furnace is not divided into sections, the furnace temperature changes with time according to the specified heating temperature system, and it is used for heating steel ingots (or billets) before forging or heat treatment.
The heat dissipation and heat storage loss of traditional heavy refractory furnace wall lining is large, and the furnace's thermal efficiency is low. The thermal efficiency of brick bogie hearth furnace is about 15%; while the bogie hearth furnace with ceramic fiber insulation module as furnace lining and with automatic kiln car has a thermal efficiency of about 40%, which significantly reduces the equipment investment cost, and the furnace structure is much lighter.
Next issue we will continue to introduce application of ceramic fiber insulation module in bell furnace. Please stay tuned.