Sep. 05, 2018
Last issue we introduced main differences between lightweight insulation brick and refractory bricks in terms of thermal insulation properties and refractoriness. In this issue, we will move on to introduce the difference in density between lightweight insulation brick and refractory bricks.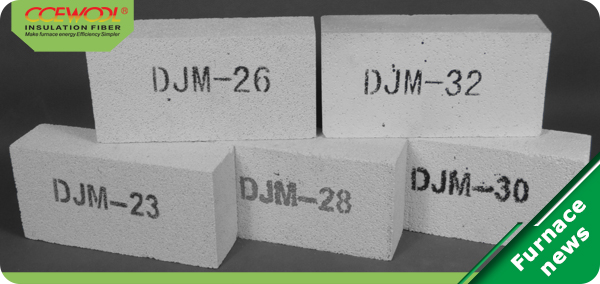 3. Density:Lightweight insulation bricks are generally lightweight insulation materials, the density is generally 0.8-1.0g / cm3, and the density of refractory bricks are basically above 2.0g / cm3. In general, refractory bricks have high mechanical strength, long service life, good chemical stability, no chemical reaction with materials and good high temperature resistance, and the highest heat resistant temperature can reach 1900 °C. It is especially suitable to be used in high and low temperature shifting furnaces, reforming furnaces, hydroconverters, desulfurization tanks and methanation furnaces in fertilizer plants, for the purpose of dispersing gas and liquid, and supporting, covering and protecting the catalyst. It can also be used in hot blast stoves and heating converters in the steel industry.
The refractory brick has the advantages of high density, high strength, good wear resistance, good corrosion resistance, small thermal expansion coefficient, high grinding efficiency, low noise, long service life and no contamination of materials etc. It is a high-quality grinding medium suitable for various grinding machines.
Refractory bricks are very different from lightweight insulation bricks. Their application environment, scope and function are different. Different materials will be used in different areas. When purchasing materials, we choose refractory material according to our actual application condition.
This issue focuses on the main differences between Lightweight insulation bricks and refractory bricks. Hope this can bring help to kiln builders.