Jul. 29, 2016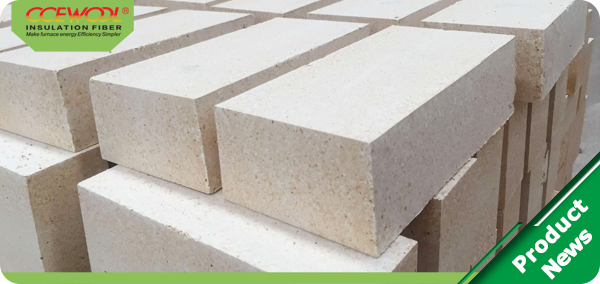 CCEWOOL® refractory fire brick included sk32 to sk38, manufacturing as per ASTM&JIS standard. These products are mainly applied in Iron and steel, non-ferrous metallurgy, chemical industry, building materials, glass, carbon, hot, coking and other industries. Temperature varies from 1250C to 1520C. This article mainly introduce the classification of fire brick compressive strength, including below two kinds:
1.Normal temperature compressive strength
Normal temperature compressive strength of refractory brick means that at room temperature the unit area of sample bricks can withstand extreme loads without being damaged.
2.High temperature compressive strength
High temperature compressive strength of refractory brick means that under the specified temperature conditions, unit area of predetermined size cube sample can withstand the limit load without breaking. By checking firebrick thermal conductivity in the table, high-temperature compressive strength is an important basis for the selection and application of refractory products. High temperature compressive strength indexes for unfired refractory brick and castable are more meaningful. Because these materials are generally added to a certain amount of binding agent or addenda, its binding mode and room temperature strength with increasing temperature will have change. whether they can meet the requirements at the working temperature need this indicator to verify. See below photo showing fire brick compressive strength: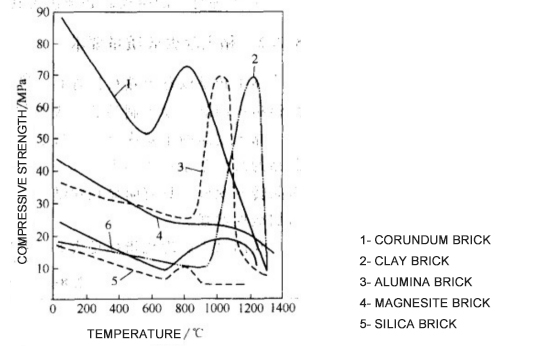 Improve brick molding pressure is to improve the density of fire brick. Only to increase the brick desnity can burn high strength sintered brick. Refractory brick under 2.2-2.3MPa molding pressure, the fire brick compressive strength is 13.9-15MPa. When the molding pressure reaches 3MPa, the refractory brick can easily reach 20MPa compressive strength. Next week we'll introduce what can be done to improve the compressive strength of refractory brick, so stay tuned!