Jul. 15, 2016
To consolidate professional product's knowledge, our company plans a competition.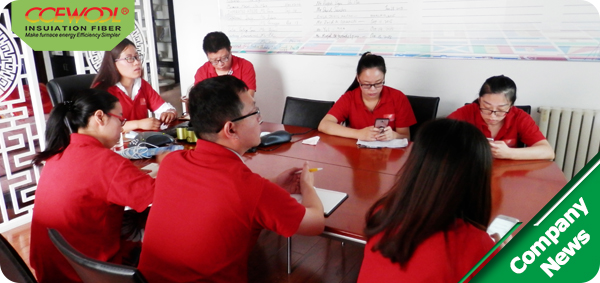 There are two stages:
The first stage is presentation of PPT. Everyone choose a topic by drawing lots. Between June 27th and July 9th, we will take one hour to study and share.
The second stage is competition of professional knowledge. We will inspect results through many interesting links.
Everyone look through various papers to prepare for this competition.
At the start of three days, we find many problems with product's knowledge. Our leaders--even through they are in Canada, which has 12 hours jet lag with China, they correct our mistakes with patience. We believe, with the hard-work of everyone, CCEWOOL is gonna be the proud national brand.