Sep. 23, 2016
Damage condition and destructive factors of hot-blast stove refractory bricks is closely related to hot-blast stove's structure, structure characteristics and different operation environment.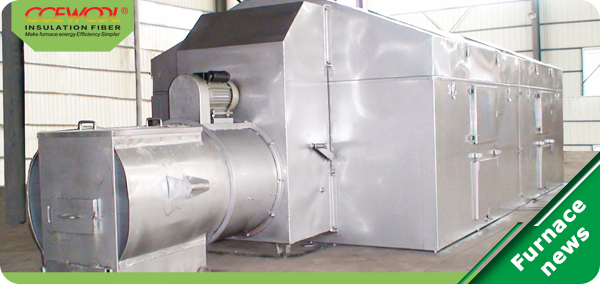 Hot-blast stove refractory bricks damage condition: the general internal combustion hot-blast stove, the most likely damage part is the inner wall which is easy to crack, short circuit and cracks and collapse in the vault, etc., External combustion hot-blast stove's two-chamber vault, nuzzle and other parts of the masonry prone to cracking and shedding; the damage reasons of top-burning hot-blast stove are mainly in the vault and the vault and the mouth of vault and nozzle.
Therefore, it is very complex to analyze the damage reasons in detail of different part of refractory masonry in hot-blast stoves. It can be summarized as following aspects.
1. High temperature thermal effect. The difference in temperature of refractory bricks' interior and exterior surfaces in hot-blast stove is great, resulting in a great thermal stress; inner surface of hot-blast stove refractory brick is under great compressive stress, exterior surface of hot-blast stove refractory bricks is under great tensile stress.
2. The thermal expansion force and tension load on fire-resistant masonry are mainly concentrated on the inner surface of the hot-blast stove, and changing the stove exacerbated thermal shock of the inner side of the hot-blast stove refractory bricks. Under the action of these factors, the inner side of the fire-resistant masonry first cracked, resulting in loose and fall off, seriously causing collapse vault, wall dumping and so on.
The CCEWOOL hot-blast stove refractory bricks is manufactured as per ASTM & JIS standard. The temperature is range from 1250C to 1520C. Highly accurate sizes, the error is less than 1mm. Porosity is low, compressive strength is 20% higher, be popular with furnace designers and constructers.
Next week we will continue to introduce other reasons for the damage of hot-blast stove refractory bricks, to be expected!