Mar. 15, 2016
Recently Double Egret adopts a new production process- double inside needle technology to improve the CCEWOOL ceramic fiber blanket and ceramic fiber insulating material properties.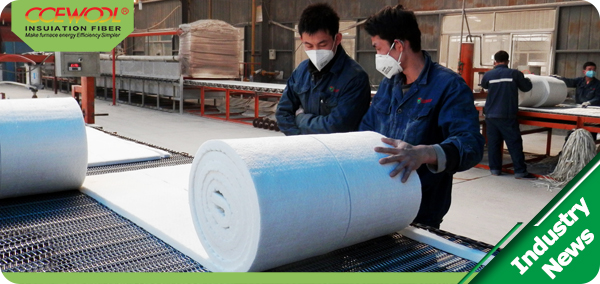 We are the first and the only manufacturer who adopts this production process, can make the 1260STD ceramic fiber blanket tensile strength reach 0.07Mpa so that the service life will be longer.Also it reduces the replace frequency in order to achieve the purpose of reduce the cost.
For the past 15 years, CCEWOOL is always focusing on research& development of furnace energy-saving ceramic fiber insulating material and structuring America research center. For the past 15 years, deeply rooted in ceramic fiber's research, production and export, which makes CCEWOOL a top export brand in Chinese ceramic fiber insulating material. For the past 15 years, we have exported to more than 30 countries, and provided service for more than 300 companies engaged in large-scale furnace projects.