Sep. 18, 2017
This week we mainly describe refractory material used in cement kiln and ceramic kiln.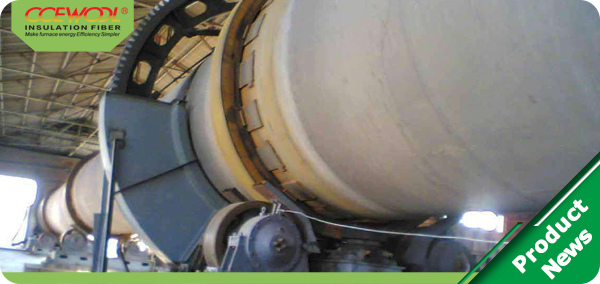 Refractory material used in cement kiln:
Refractory material used in cement kiln is polytype material it should be integrated used. It includes following main types.
(1)Alkali refractory material. Alkali refractory material mainly includes:Magnesium-chrome brick, magnesia brick, spinel brick, dolomite brick, etc. Magnesium-chrome brick is divided into ordinary magnesium-chrome brick, direct combination of magnesite chrome brick and semi-direct magnesium chrome brick.
(2)Alumina silicate refractory material. Alumina silicate refractory material for cement kiln, besides ordinary fire clay brick, high aluminum brick there are other kinds of bricks with properties of wear resistance, alkali resistance, temperature changing resistance.We have developed special high aluminum brick with these properties, such as phosphates combine high alumina brick, phosphates combine wear resistant high alumina brick, anti striping high alumina brick and anti alkali half acid fire clay brick etc.
(3)Insulationg refractory material. Mainly includes calcium silicate board and light weight insulating fire brick.
(4)Castable. Castable for cement kiln mainly includes high strength and high alkali castable, skinning resistant castable, low cement refractory castable, kiln mouth castable, coal injection pipe castable, castable for tertiary air duct and wear resistant castable, etc.
Refractory material for ceramic kiln.
Material for inner wall of kiln must be fire resistant. The chosen of the refractory material is determined by roasting temperature of product.
(1)Under 1300℃, use fire clay brick.
(2)1300~1400℃, use high aluminum brick.
(3)1400~1500℃, use silica brick.
(4)1500~1600℃, use magnesia alumina brick.
(5)Under 1800℃, use corundum brick.
This week we mainly describe refractory material for ceramic kiln and cement kiln. Hope this can bring help to furnace builders and workers. Next week we will describe refractory material for coke oven and fluidized bed incinerator. Please stay tuned.