Oct. 12, 2016
2016 34th ICSOBA Conference and Exhibition is held in the Hotel Palace Royal in Quebec,Canada from 3 to 6 October. This exhibition in great honor to cooperation with Rio Tinto and REGAL (Regroupement Aluminium – Aluminium Research Centre). CCEWOOL as the only Chinese famous brand of ceramic fiber&fire brick is also invited to attend this exhibition.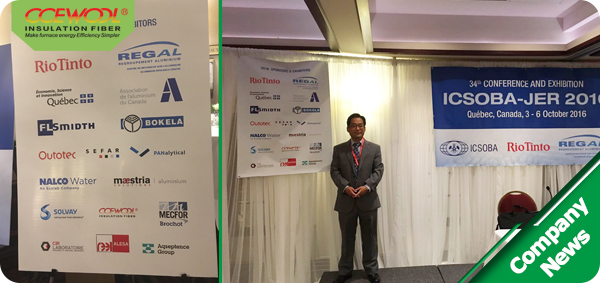 The organizer ICSOBA International Committee mainly studies bauxite, alumina & aluminium.This exhibition provides an excellent opportunity to interact with international experts, scientists, engineers, technology suppliers, equipment manufacturers and representatives of aluminium industries the world over.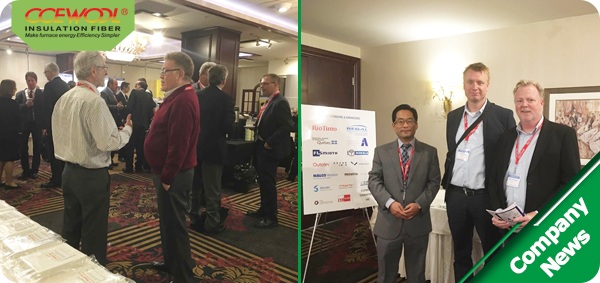 CCEWOOL exhibits calcium silicate board, high alumina brick, chamotte brick, ceramic fiber board and ceramic fiber strip blanket, which are widely used in electrolytic aluminum tank, and all highly recognized by experts.
CCEWOOL-- industry leader in furnace insulation energy saving solutions, which can not only provide full range of refractory and insulation products but better energy-saving solutions according to different industrial applied position. It can offer triad service of energy-saving solutions consulting, products'selling&storage and after-sales support for customers.

During 29th November-1st December 2016, CCEWOOL will attend Messe Dusseldorf, Germany mainly for aluminium industry. CCEWOOL will be at the show and further study product application in aluminum industry.