Jun. 24, 2019
On June 13th, 2019, CCEWOOL 1260 insulation ceramic blanket and DJM 28 light weight mullite insulation brick were delivered on time from our factory. The sprcifiction of CCEWOOL insulation ceramic blanket ordered by customer is 7200x610x25mm.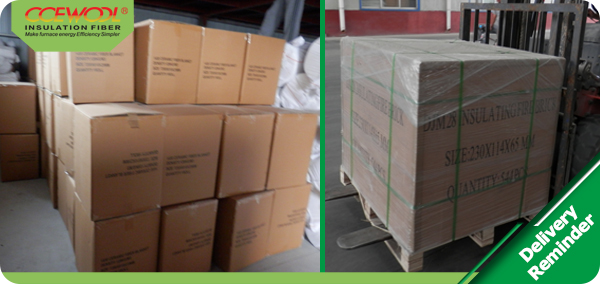 We have our own raw material base for CCEWOOL insulation ceramic blanket. We test all raw material before the raw material enter into factory. We use full automatic batching system to strictly control raw material purity. So shot content of our ceramic fiber blanket is only 12% which is 5% lower than similar products on market. And heat shrinkage is less than 2%.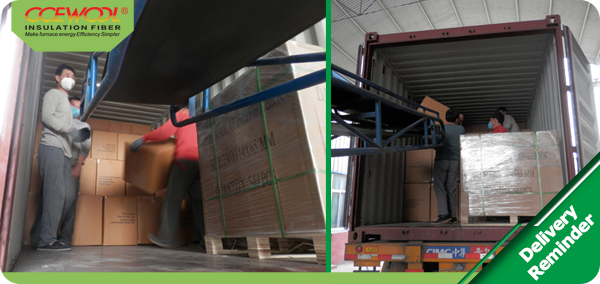 Workers were loading cargo into container. They piled the cargo neatly inside container to make sure all products can be loaded into container.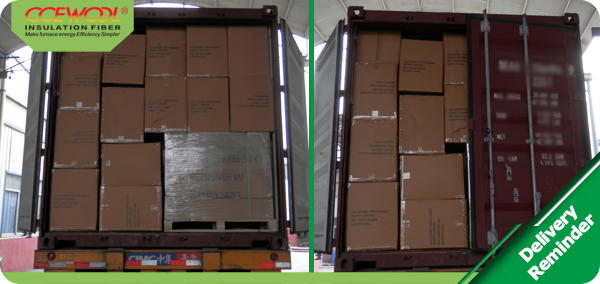 This shipment of CCEWOOL insulation ceramic blanket is estimated to arrive destination port around July 15th. Please prepare for picking up cargo.