Jul. 27, 2016
Last week we discussed the application of ceramic fiber in furnace, this week we learn CCEWOOL ceramic fiber as furnace lining's advantages.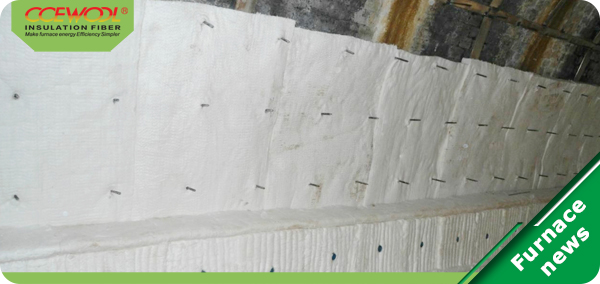 Ceramic fiber products have many advantages such as: light weight, good insulation effects.Using CCEWOOL ceramic fiber blanket as furnace wall can reduce the wall's thickness, also speed up the heating rate of the furnace. But also saves material for building kilns, greatly reducing the construction cost. Ceramic fiber products have good insulation effect, save much time on heating furnace. It can not only save fuel, but also extend the use time of outer wall.
What kind of furnace lining will use CCEWOOL ceramic fiber?
Heating Furnace widely use CCEWOOL ceramic fibers ad furnace lining, such as:
1. Petrochemical industry: cracking furnace, hydrogen furnace, atmospheric furnace, vacuum furnace, catalytic reformer furnace;
2. Steel industry: hot blast furnace, pusher furnace, walking beam furnace, ladle, ladle refining furnace.
3. Metallurgical industry: sponge iron reduction furnace, annealing furnace, continuous annealing furnace, trolley furnace, annular furnace, reheating furnace, chemical tempering furnace, soaking furnace, pusher type continuous furnace, hardening furnace, forging furnace, pit furnace, soaking pit kiln, aluminum melting furnace, sintering furnace, charring furnace, magnesium reduction furnace, etc.
4. Building materials industry: special ceramics kiln, shale moving tunnel kiln, shuttle kiln, cement rotary kiln, glass tempering furnace, float glass annealing line and so on.
Next week we will introduce the all ceramic fiber furnace in detail. See you next week.