Nov. 14, 2016
CCEWOOL Mullite insulating brick ordred by American customer in size 229*114*76mm total 37pallets, 17540pcs are delivered. These insulating bricks are mainly used for the refractory insulation layers construction in ceramic industry. The order is shipped on Nov 10th, 2016.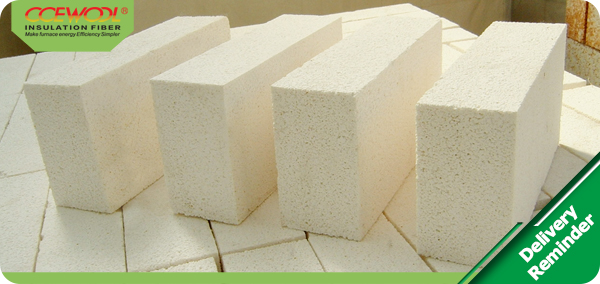 CCEWOOL Mullite insulating brick in this order used carton box package can avoid bumping and protect the insulating brick well. CCEWOOL Mullite insulating brick produced by automated furnace in stable temperature control, low thermal conductivity and small heat shrinkage, which is 3% smaller than similar products. According to the drawings can produce a variety of shapes of insulating brick.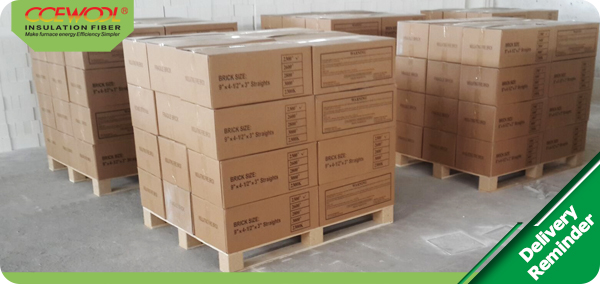 This order used pallet package, fixed with two packing straps and finally wrapped with stretch fllm in order to ensure the integrity of the goods when arrived in the hands of customers.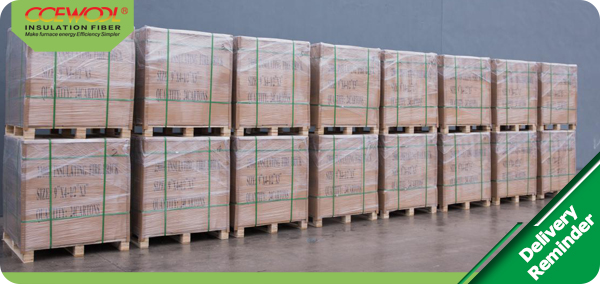 This container full of CCEWOOL Mullite insulating brick will arrive port on about mid December, pls be ready to pick up goods.