Dec. 06, 2019
It is of great importance to choose the right installation method when it comes to thermal insulation, or there would be a huge waste of energy and money.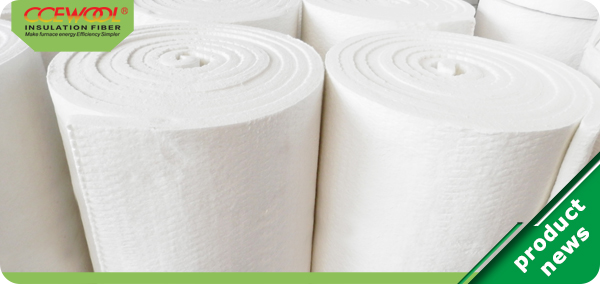 Insulation ceramic blanket, also known as alumina-silica ceramic fiber blanket, has two different types – blown fiber and spun fiber. Due to its longer fiber and lower thermal conductivity, spun fiber does a better job when it comes to thermal insulation. It is principally used as pipe insulation.
How to install insulation ceramic blanket as pipe insulation:
① Clean off all the dust and debris from the pipe.
② Measure a section of pipe and cut the blanket to the correct size.
③ Take the piece of blanket and press it into place around the pipe. The portion of uncovered pipe should be less than 5mm.
④ Wind the galvanized wire around the pipe, spacing at least 200mm apart. Insert the wire ends into the blanket.
⑤ Repeat the process in terms of thicknesses to meet different needs and requirements.
The metal protection could be glass cloths, glass steel, or galvanized sheet metal, as long as it could closely and tightly wire the blanket.
Do not step on the blanket during the installation process. Keep it dry.