Aug. 03, 2020
In today's rapid industrial development, lightweight insulation products have gradually replaced lightweight refractory bricks in the use of high-temperature kilns, and have become the new favorite of kiln energy conservation and environmental protection.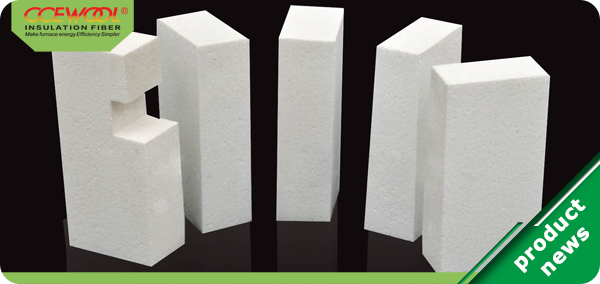 Lightweight insulation products of different specifications can be used as the inner furnace lining according to the different requirements of the furnace temperature and the working environment, which not only reduces the thickness of the furnace wall, but also reduces the weight of the furnace and speeds up the temperature rise of the furnace. Among them, lightweight insulation products (ceramic fiber products) can be used not only as the overall furnace lining for industrial kilns, but also the filling, sealing and thermal insulation materials for high-temperature kilns.
At present, our lightweight insulation products include silicon, clay, high alumina, corundum and mullite, etc., which are suitable for various industrial furnaces under general use conditions (without metal solution or molten slag contact, and are not subject to severe mechanical impact, abrasion, no severe thermal shock, no chemical reaction, no corrosion, etc.), it can be used as a furnace lining that directly contact the flame or intermediate insulation layer.
CCEWOOL lightweight insulation products can be used as hot-face refractory lining or other refractory material backing insulation, used in smelting furnaces, firing kilns, flues, refining devices, heating devices, regeneration devices, gas generators and pipelines, Soaking furnace, annealing furnace, reaction chamber and other similar industrial thermal equipment.