Jan. 07, 2019
Refractory fibre can also be called ceramic fiber. It is fibrous insulation refractory material. It has the advantage of light weight, high temperature resistance, good thermal stability, low thermal conductivity, small heat capacity, good resistance to mechanical vibration, small thermal expansion and good heat insulation performance. It also has low thermal conductivity under high temperature, low density, long service life, high tensile strength, good elasticity and non-toxicity. It is a new material which can replace asbestos and is widely used as insulation material for equipment of metallurgy, electric power, machinery and chemical industry.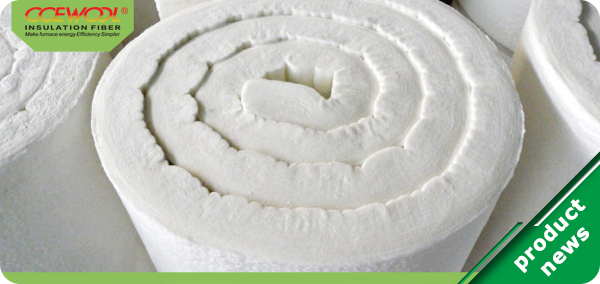 Refractory fibre is classified into two categories: amorphous (glassy) and polycrystalline (crystalline). Amorphous refractory fibre includes aluminum silicate, high purity aluminum silicate, chromium-containing aluminosilicate and high alumina refractory fiber. Polycrystalline refractory fibre includes mullite fiber, alumina fiber, and zirconia fiber.
The technical characteristics of refractory fibre are divided into five points.
1. Low thermal conductivity, low heat capacity.
2. Good thermal stability and thermal shock resistance.
3. High compression strength, good tenacity,
4. Good resistance to wind erosion
5. Excellent machining performance.
Application of refractory fibre.
1. Industrial kiln wall hanging lining
2. High temperature ceramic kiln baffle
3. Kiln lining, kiln car, furnace door baffle
4. High temperature equipment insulation
5. Insulation, fire compartments, automatic fire curtains for important places such as archives, vaults, and safes in office buildings.
This issue we introduced classification and application of refractory fibre. Hope this can bring help to furnace builders.