Jun. 15, 2018
Ceramic fiber thermal insulation board has a wide range of applications, mainly used in the iron and steel industry, non-ferrous metal industry, petrochemical industry and so on. ]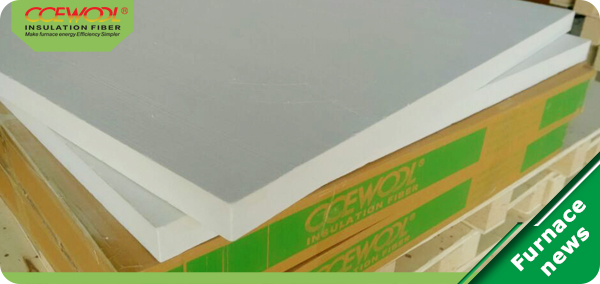 Ceramic Fiber Thermal Insulation Board Product Description:
Processed by wet vacuum forming process, this type of product has higher strength than fiber blankte and vacuum forming mat and is suitable for high temperature applications where the product has steel strength requirements.
Ceramic fiber thermal insulation board product features:
High compressive strength, long service life; low heat capacity, low thermal conductivity; non-brittle material, good toughness; precise size, good flatness; easy to cut and install, convenient construction; excellent wind erosion resistance; continuous production, fiber distribution , stable performance; excellent sound absorption and noise reduction performance.
Typical application of ceramic fiber thermal insulation board:
Iron and steel industry: Expansion joints, insulated by insulation, heat-insulating sheets and mould insulation;
Non-ferrous metals industry: tundish and runner cover for pouring copper and copper alloys;
Ceramic industry: Lightweight kiln car structure and the kiln's hot surface lining, furnace temperature zone separation and fire blocking materials;
Glass industry: molten pool is lined with insulation, burning block;
Furnace construction: hot surface refractories (replacement fiber carpets), lining of heavy refractories, expansion joints;
Light Industry: Lining of Industrial and Domestic Boiler Combustion Chambers
Petrochemical industry: high temperature furnace lining hot surface material.