Mar. 06, 2019
The ceramic fiber insulation board is an aluminum silicate fiber board, a board made of refractory material. Even after heating it maintains good mechanical strength.. Compared with ceramic fiber blanket and felt, the product is rigid and has a supporting strength. Application of ceramic fiber insulation board is wide. Backing insulation of cement kiln and kilns of other building materials, kiln backing insulation in petrochemical, metallurgy, ceramics and glass industries; backing insulation of heat treatment kiln; backing insulation of non-ferrous metal industry; high temperature reaction, heating equipment backing insulation and thermal insulation in these industries can use ceramic fiber insulation board, then how to install ceramic fiber insulation board?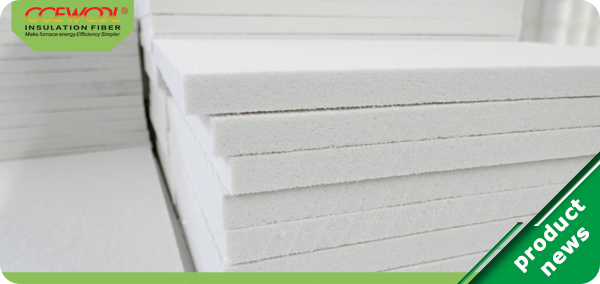 1. Clean up residual ash, oil and other debris and hollow parts on the concrete wall.
2. Remove the concrete blocks, inclusions, hollow drums, etc. from the top plate and repair them again.
3. It is required that the concrete surface flatness deviation should not exceed 4mm. When the surface is over-difference, the surface of the protruding concrete surface should be polished, and the concave part will be repaired to ensure that the flatness of the whole wall surface is within 4mm, and the internal and external angles are square and smooth.
4. The mortar used for construction is divided into special bonding mortar and special adhesive for surface temperature.
5. Mortar modulation.
6. After the mortar is prepared, it must be allowed to stand for 5 minutes. Stir again before use. The prepared mortar should be used within 1 hour.
In addition to the excellent performance of the corresponding ceramic fiber wool, the ceramic fiber insulation board has a hard texture, excellent toughness and strength, and excellent wind erosion resistance, does not expand after being heated, light weight, convenient for construction, can be cut and bent arbitrarily, is an ideal energy-saving material for kiln, pipeline and other thermal insulation equipment.