Jul. 16, 2018
Ceramic fiber insulation cloth is refractory cloth for steel plant - power plant - foundry industry.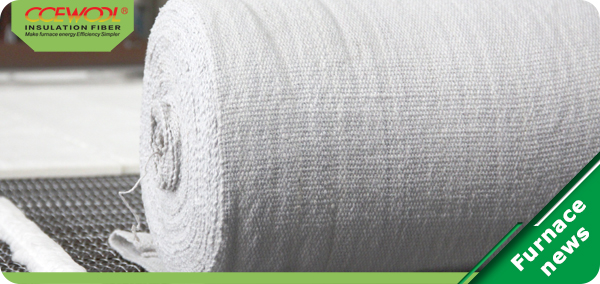 Normal specifications of ceramic fiber insulation cloth:1.5mm--6mm. Normal width:1m. It is divided into inconel wire reinforced, stainless steel reinforced, glass fiber reinforced, ceramic fiber coated cloth, ceramic fiber slag cloth, ceramic fiber sinter cloth, ceramic fiber fumigation cloth.
Characteristics of ceramic fiber insulation cloth: High temperature resistance, low thermal conductivity, thermal shock resistance, low heat capacity; excellent high temperature insulation performance, long service life; anti-melting aluminum, zinc and other non-ferrous metal etching ability; good low temperature and high temperature strength; non-toxic, Harmless, no adverse effects on the environment.
Application of ceramic fiber insulation cloth: Various kiln, high temperature pipeline and container insulation; furnace door, valve, flange seal, fire door and fire shutter material, high temperature furnace door curtain; engine and instrument insulation, fireproof cable covering material, high temperature Fireproof materials; insulation covering fabrics, high temperature expansion joint fillers, flue linings; high temperature labor safety products, fireproof clothing, high temperature filtration, sound absorption and other applications in place of asbestos.