Jan. 21, 2019
CCEWOOL refractory ceramic fiber blanket was delivered on time on Jan 8th, 2019 from factory. Specification of blanket ordered by customer is 7200*610*25mm and 3600*610*50mm.
Workers weigh the blanket, then pack the qualified CCEWOOL refractory ceramic fiber blanket with inner film. Then pack the blanket with cartons. This prevent blanket from moisture during transportation and makes sure the blanket is intact when it reaches our customers.
CCEWOOL has its own raw material base for refractory ceramic fiber blanket. All raw material must be tested before entering factory. Full automatic batching system strictly control purity of raw material.So shot content of our ceramic fiber blanket is only 12% which is 5% lower than similar product on market. Thermal conductivity can reach 0.12W/m.k. Heat shrinkage is lower than 2%.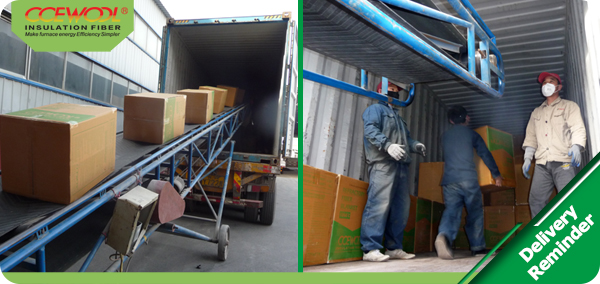 On the day of loading, the weather was very cold, but our workers workers worked hard when loading refractory ceramic fiber blanket into the container. And our workers were very careful to avoid damage to the product packaging.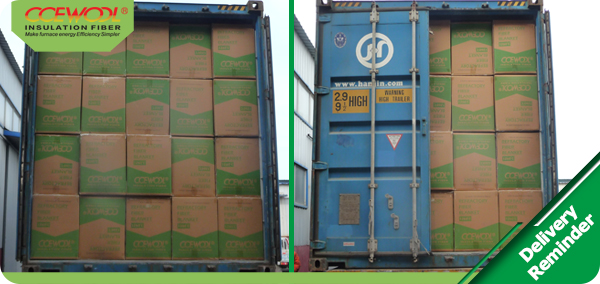 This shipment of CCEWOOL refractory ceramic fiber blanket is estimated to arrive destination port around Feb 5th, 2019. Please prepare for picking up cargo.