Jan. 14, 2019
On Jan 2nd, 2019, CCEWOOL insulation ceramic fiber board was delivered on time from our factory. Specification of ceramic fiber board ordered by customer are 1200*1000*25mm and 1200*1000*50mm。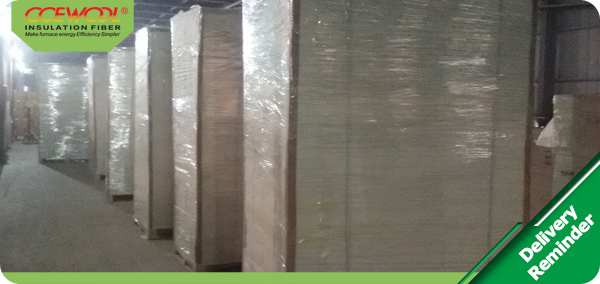 Our workers first cut and polished the CCEWOOL insulation ceramic fiberboard in strict accordance with the required size, and then placed the blanket neatly on the pallet, and finally wrap and seal the pallet with wrapping film.
CCEWOOL thermal insulation ceramic fiber board is produced with automatic production line in continuous operation. Our ceramic fiber board has the advantages of accurate size, good flatness, high strength, light weight, thermal shock resistance and anti-flaking. It can be widely used in the insulation around kiln, bottom back insulation of kiln, fire shield of ceramic kiln, mould of craft glass etc.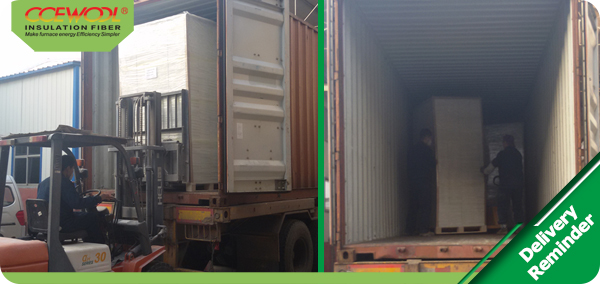 Workers worked carefully when loading CCEWOOL insulation ceramic fiber board into container to prevent cargo from damage during loading.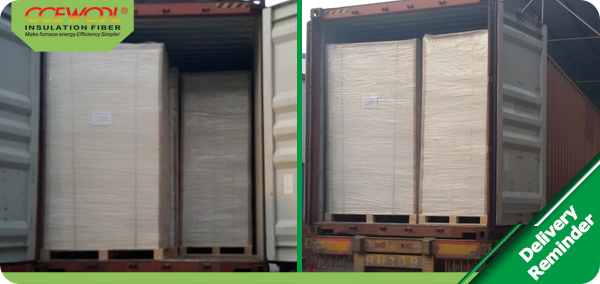 This shipment of CCEWOOL insulation ceramic fiber board is estimated to arrive destination port around Jan 30th. Please prepare for picking up cargo.