Oct. 26, 2016
Canadian customer customized CCEWOOL 1260 ceramic fiber paper in size 10000*610*6mm、15000*610*4mm、14400*610*13mm, CCEWOOL1260 ceramic fiber blanket in size 7200*610*25mm and refractory bricks; orders have been departure from factory on October 20, 2016 on time.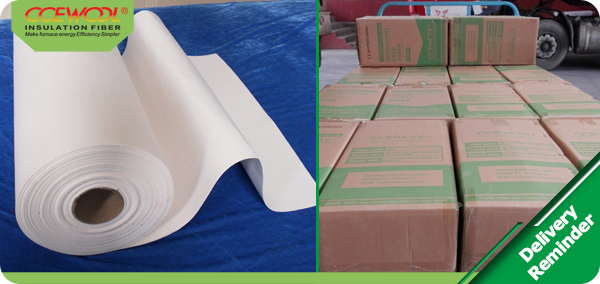 This order is packed in carton packing. CCEWOOL 1260 ceramic fiber paper belongs to classic series of ceramic fiber paper. CCEWOOL 1260ceramic fiber paper is also known for aluminum silicate fiber paper, made from 9 shot-removal processes. Temperature degrees are 1260C, 1400C,1430C,thickness varies from 0.5mm to 12mm. It is feasible to be cut into different shapes and size of gaskets according to customer's requirement.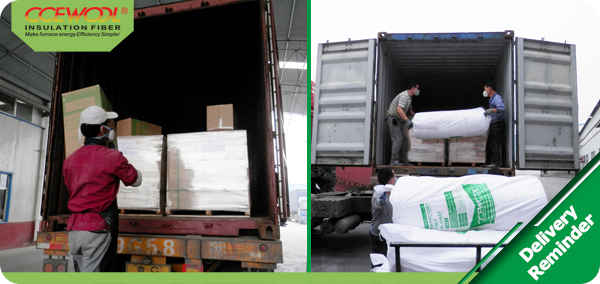 This order in the process of loading occur an unforeseen circumstances: planning loading time is 6 pm, before loading, we found information on the carton has some errors. If shipped as usual, then it will seriously affect our brand image, which is the very irresponsible behavior to our customer and our brand.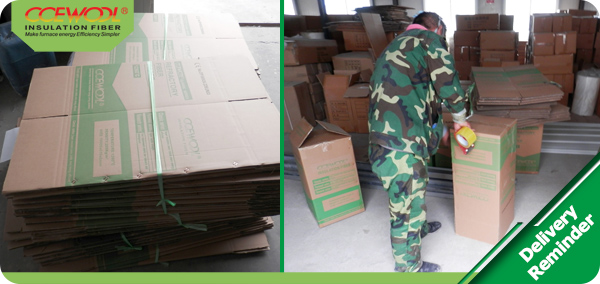 CCEWOOL employees stopped loading and contact packaging company immediately and ask the packaging company to re-print carton packaging and send the new package to the factory. In the next day morning, workers immediately replace the new packaging, re-loaded cabinet. Employees' observing carefully, responsiveness, responsible working attitude is worth to learn and transmission.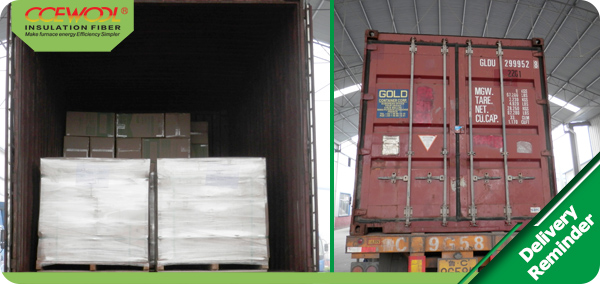 All containers with ‍‍CCEWOOL 1260 ceramic fiber paper‍‍, CCEWOOL 1260 ceramic fiber blanket and CCEWOOL refractory brick is expected to arrive the port around 20 November, please be ready to pick up the goods.