Nov. 06, 2019
CCEFIRE refractory fire brick was exhibited at Aluminum USA, in Tennessee, the USA, from September 12th to 13th, 2019.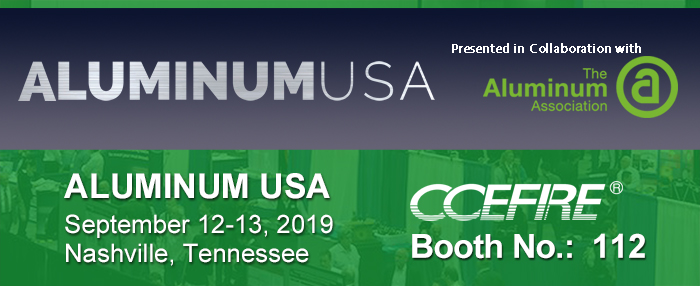 We were well-prepared for the exhibition, with decent samples and brochures. The products we exhibited at Aluminum USA, including CCEFIRE refractory & insulating fire brick series and CCEWOOL ceramic fiber series, attracted a great number of visitors. Our agents from North America and Latin America attended this exhibition as well.
We brought new CCEFIRE refractory brick to the exhibition. CCEFIRE refractory brick is mainly used as kiln linings in aluminum industry because of its exceptional refractory and insulating qualities. It does a great job when using it to resist heat or to directly expose to fire. We are capable of supplying a variety of CCEFIRE refractory bricks and castable based on different needs and requirements.
With almost 20 years hands-on experience, our priority has always been the product quality and the client-centric service. Should you have any questions regarding CCEFIRE refractory fire brick, please do not hesitate to reach out to us!