Sep. 02, 2016
Alumina silicate refractory brick mainly includes the following type.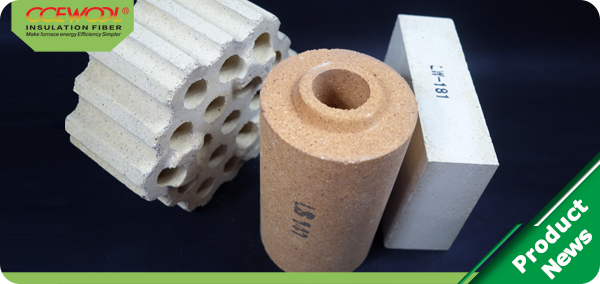 Silica bricks refer to refractory bricks with more than 29% SiO2 content. It is the main type of acid refractory brick. It is mainly used in building coke oven and also used in building various calcining furnace of glass, ceramic and carbon. And also used in refractory brick vault and other load-bearing parts of the furnaces.It also can be used in hot blast stove's high temperature load bearing parts. But this type of alumina silicate refractory brick can not be used in heat equipment with large temperature fluctuation.
Chamotte brick, chamotte brick is mainly consisted of mullite(25%-50%), glass phase(25%-60%) and quartz(maximum 30%). Hard clay is chamotte brick's raw material.First burn the hard clay, then mix with soft clay and mold into brick shape. Then fire the clay into bricks with temperature 1300-1400℃. Small amount of water glass, cement and other binder can also be added to make unshaped material. This type of alumina silicate refractory brick is commonly used in blast furnace, hot blast furnace, power boiler, lime kiln, rotary kiln, ceramics and refractory brick firing kiln.
High alumina refractory brick, high alumina refractory brick is consisted of corundum, mullite and glass phase. This type of fire brick's fire resistance rating is classified according to AL2O3 content. Raw material for this type of alumina silicate refractory brick is high bauxite and sillimanite.High alumina refractory brick is widely used in steel manufacture, non-ferrous metals industry and other industries.
Corundum refractory brick refers to the brick with Al2O3 content no less than 90%, and with corundum as its main phase. It is divided into sintered corundum brick and capacitance corundum brick.